Student Member Account:
A student member account lets you save schools and pre-fill your user information each time you make an inquiry. It also allows you to keep track of the schools where you've inquired, be reminded of open-houses and important application dates, and access tools that simplify your school search process. Don't have an account yet? Create an account.

Go to: Student Member Account
Application Calendar:
A calendar of key application dates that you should keep in mind - a guideline of what to do and when to do it.

Go to: Application Calendar
Find Educational Consultants:
A directory of educational consultants that offer placements services in college-preparatory and special-needs boarding schools.

Go to: Find Educational Consultants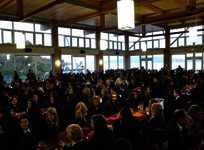 April 19, 2017
Get admissions officer's Clayton Johnston's perspective on how to choose the best boarding school for you.
April 19, 2017
Here are some answers to the more common concerns we parents have when our child goes off to boarding school.
April 19, 2017
In 1957-58 Peter Denis attended a boarding school in Switzerland. In this article he recounts his experiences for us.