Student Member Account:
A student member account lets you save schools and pre-fill your user information each time you make an inquiry. It also allows you to keep track of the schools where you've inquired, be reminded of open-houses and important application dates, and access tools that simplify your school search process. Don't have an account yet? Create an account.

Go to: Student Member Account
Application Calendar:
A calendar of key application dates that you should keep in mind - a guideline of what to do and when to do it.

Go to: Application Calendar
Find Educational Consultants:
A directory of educational consultants that offer placements services in college-preparatory and special-needs boarding schools.

Go to: Find Educational Consultants
February 03, 2017
Explore the incredible variety of athletics which schools offer. Athletics are not optional in boarding school. Athletics are one part of a comprehensive program most schools adopt to educate the whole child in mind, body and spirit.
February 03, 2017
Does your son or daughter ride? Are you thinking about finding a private school which will suit both your academic requirements and your child's penchant for riding? Let's look at a couple of schools with riding programs.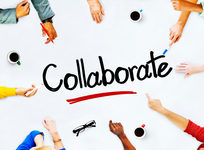 February 03, 2017
Whether a school uses the Harkness Table™ or doesn't use the Harkness Table™ is a matter of teaching style worth exploring in some detail.