April 26, 2017
Vision. Generosity. High-minded principles. These are the hallmarks of the benefactors of the five schools featured in this article.
April 25, 2017
Does your son or daughter ride? Are you thinking about finding a private school which will suit both your academic requirements and your child's penchant for riding? Let's look at a couple of schools with riding programs.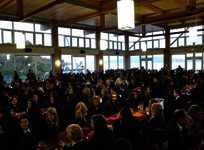 April 19, 2017
Get admissions officer's Clayton Johnston's perspective on how to choose the best boarding school for you.