Explore the different types of boarding school options in the US. Find which type of boarding school is most appropriate for you.
There are several different types of boarding schools. These distinctions will be useful to know as you research schools:
College-Preparatory Boarding Schools
College preparatory boarding schools' primary goal is to prepare students for the academic rigors of college life. If you're a generally well-motivated student seeking to excel and explore new opportunities, this is the type of boarding school you're looking for. All the schools listed in our
boarding school directory
are exclusively college-preparatory or
junior boarding
schools. Note that a number of college-prep boarding schools also accommodate students with
learning differences (LD)
or
ADD/ADHD
. Within college-preparatory boarding schools, there are additional distinctions between schools:
Junior Boarding Schools
Junior boarding schools offer boarding opportunities for students grades 8 or lower. Note that some boarding schools focus exclusively on the junior boarding experience (and offer only junior boarding grades), while other schools offer both junior and college-prep boarding grades. View a list of
junior boarding schools
.
Therapeutic Boarding Schools
Therapeutic boarding schools are aimed towards students who are having difficulty in a traditional school setting. While preparing students for college can also be a goal for these schools, these schools are also able to handle students who are facing challenges such as behavioral / emotional problems, substance abuse, or significant learning differences. Such students are sometimes referred to as "troubled-teens" or "struggling teens;" hence, therapeutic boarding schools are sometimes called "boarding schools for troubled-teens" or "boarding schools for struggling teens."
Therapeutic schools vary in their operations and focus. An educational consultant can also help you better understand this area and find appropriate schools. Boarding School Review does not currently list therapeutic boarding schools.
February 03, 2017
Explore the incredible variety of athletics which schools offer. Athletics are not optional in boarding school. Athletics are one part of a comprehensive program most schools adopt to educate the whole child in mind, body and spirit.
February 03, 2017
Does your son or daughter ride? Are you thinking about finding a private school which will suit both your academic requirements and your child's penchant for riding? Let's look at a couple of schools with riding programs.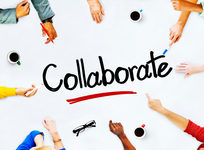 February 03, 2017
Whether a school uses the Harkness Table™ or doesn't use the Harkness Table™ is a matter of teaching style worth exploring in some detail.