Use the table below to browse notable alumni from boarding schools around the world.
Famous Boarding School Alumni:
School Name
Notable School Alumni (Sample)
New York Military Academy

Craig C. Harnett '70 - EVP & CFO National Hockey League

Matt Joyce '90 - NFL - Tackle, Detroit Lions

Robert Stiller '61 - CEO Green Mountain Coffee

Donald Trump '64 - Pres. & CEO Trump International

James E. Brown '84 - CEO Invisible Hand Network

Robert H. Benmosche '62 - CEO Met Life, Chairman AIG (2008-Present)

Stephen Sondheim '46 - Composer, Lyricist

Les Brown '32 (Deceased) - Musician, Composer, Arranger, Conductor of the Les Brown Band

MG Robert McClure '15 (Deceased) - Decorated commander in World War I, World War II, and Korea, Recipient of the Distinguished Service Cross

Farleigh Dickinson '37 (Deceased) - Philanthropist, Businessman, Political Leader

Saint Michaels University School

Steve Nash '92 - Two-time NBA MVP, founder and president of the Steve Nash Foundation for growing health in kids

Stewart Butterfield '91 - Co-founder of Flickr

Kenneth Oppel '85 - Award-winning author

Manoj Sood '81 - Star of CBC's hit show

Loomis Chaffee School

George Schultz '38 - Former Secretary of State

Ella T. Grasso '36 - Former Governor of Connecticut

Arthur Ochs Sulzberger '45 - New York Times Chairman

Henry R. Kravis '63 - Financier; founding partner, Kohlberg Kravis Roberts & Co.

James Widdoes '72 - Actor, writer, and producer

Gretchen Ulion '90 - 1998 Winter Olympic Games US women's ice hockey Olympic gold medalist

John D. Rockefeller III '25 - Successful businessman and philanthropist

Winthrop Rockefeller '31 - Former governor of Arkansas

Jason Wu '01 - Fashion designer (designed First Lady Michelle Obama's inaugural ball gown and other pieces for the first lady)

Frank Bruni '82 - Journalist, The New York Times and the New York Times Magazine

Williston Northampton School

Steve Porter '97 - PorterHouse Media produces ESPN video mashups

G.P. Gromacki '89 - Led Amherst College women's basketball team to the NCAA Division III championship, named Coach of the Year by D3hoops.com.

William S. Clark - UMass/Amherst President

Winthrop Crane - 40th Governor of Massachusetts, U.S. Senator

Brad Hall '75 - Actor, producer, writer. Saturday Night Live Weekend Update anchor

Patrick Rissmiller - Professional hockey player, NHL NY Rangers forward

George Crockett Strong, Class of 1851 - U.S. Civil War General

Robert Samuelson '63 - Economic columnist and journalist, editor for Newsweek and the Washington Post, author

George Stanley Hall - Psychologist, father of American Psychology

Tony Lavelli '45 - First overall NBA draft pick, accordionist for the Harlem Globetrotters
February 03, 2017
Explore the incredible variety of athletics which schools offer. Athletics are not optional in boarding school. Athletics are one part of a comprehensive program most schools adopt to educate the whole child in mind, body and spirit.
February 03, 2017
Does your son or daughter ride? Are you thinking about finding a private school which will suit both your academic requirements and your child's penchant for riding? Let's look at a couple of schools with riding programs.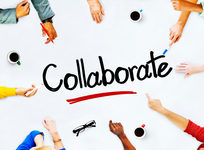 February 03, 2017
Whether a school uses the Harkness Table™ or doesn't use the Harkness Table™ is a matter of teaching style worth exploring in some detail.