Review Excerpt:
What do you think makes your school unique relative to other boarding schools?
"Westtown School is a Quaker School that provides students with an opportunity to grow and learn among a community of friends. Students attend programs such as Meeting for Worship and Shoe Maker Lectures which expose the student body to various religious and cultural perspectives while simultaneously showing them how much they actually have in common. Faculty advisors and student prefects work to ensure that all new students have a smooth and comfortable transition into boarding school life. As a student of color at Westtown, I was also impressed with the strong support network that I found while attending the school. Our student run organization S.U.F.A.P. (Student Union For All People) was always encouraged to address issues of diversity and student of color retention. "-Westtown School alumni, Class of 1996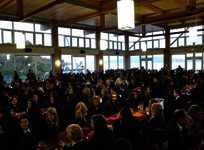 April 19, 2017
Get admissions officer's Clayton Johnston's perspective on how to choose the best boarding school for you.
April 19, 2017
Here are some answers to the more common concerns we parents have when our child goes off to boarding school.
April 19, 2017
In 1957-58 Peter Denis attended a boarding school in Switzerland. In this article he recounts his experiences for us.