Review Excerpt:
What did you like best about your school's academics?
"The best part about the academics at Hebron Academy was that your teachers were not only the people who taught your classes. They were also your dorm parents, your coaches, your friends and your advisors. They would never let you slip through the cracks because they were so invested in you in every way...In addition to the spectacular teachers comes the added element that, at a place like Hebron, you get to have contact with your teachers because the class sizes are so small. You're not going to get lost in the crowd when your class only has ten people in it. I had a Latin class which only had three people. It was like I had a personal tutor. So the small class sizes are in part what make your contact with the professors so accessible."-Hebron Academy alumni, Class of 2000
February 03, 2017
Explore the incredible variety of athletics which schools offer. Athletics are not optional in boarding school. Athletics are one part of a comprehensive program most schools adopt to educate the whole child in mind, body and spirit.
February 03, 2017
Does your son or daughter ride? Are you thinking about finding a private school which will suit both your academic requirements and your child's penchant for riding? Let's look at a couple of schools with riding programs.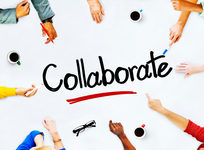 February 03, 2017
Whether a school uses the Harkness Table™ or doesn't use the Harkness Table™ is a matter of teaching style worth exploring in some detail.