About the Author:

College Enrolled
Davidson College
Home Town, State (Country)
Boone, NC
Years Attended Boarding School
4
Activities During Boarding School
During my senior year, I was a resident advisor (RA) in Belk dormitory, then McCallie's freshmen dorm. I was also a four-year member of the varsity lacrosse team, serving as team co-captain my senior year. I participated in campus publications during each of my four years and was actively involved in McCallie's Amnesty International chapter as well. During Spring 2003, I started Students Against the War, a group that organized a series of campus-wide dialogues about the United States' involvement in Iraq.
Daily Schedule:
Weekday
| | |
| --- | --- |
| 8:00 AM | Classical Greek |
| 9:00 AM | English Seminar: Vicious Women and Dangerous Men in Drama and Film |
| 9:45 AM | Chapel: thrice-weekly speeches and performances |
| 10:15 AM | Backwork: clubs meetings (e.g. Amnesty Int'l, publications) or extra help with teachers |
| 10:45 AM | Human Biology |
| 11:45 AM | Lunch |
| 12:15 AM | Bioethics Seminar |
| 1:00 PM | AP Latin: Ovid and Catulllus |
| 3:00 PM | lacrosse practice |
| 6:00 PM | dinner, then study hall till 930pm, then lights out around 1130pm |
Weekend
| | |
| --- | --- |
| 9:00 AM | wake up and breakfast |
| 10:00 AM | hang out in dorm |
| 11:00 AM | record new episode for show on student radio station |
| 12:00 AM | lunch with friends |
| 1:00 PM | go for a run, throw a frisbee outside, or visit friends in town |
| 3:00 PM | swim in McCallie's lake |
| 6:00 PM | head downtown with friends for dinner, a baseball game, a movie, or head to a friend's house |
| 11:30 PM | return to dorm if staying in town |
| 3:00 AM | return to dorm if returning from a school trip (e.g. concert, sporting event, etc.) |
Review

Description

Davidson College

McCallie is unquestionably one of the finest boarding schools in the nation. It prepares its students to achieve excellence in every arena. Three things in particular distinguish McCallie from other schools. The first thing that. . .

University of Virginia

As an all-male school with a focus on building up men of character, McCallie offered me an unmatchable experience. In a single sex environment, my classmates and I did not feel constrained by a. . .
February 03, 2017
Explore the incredible variety of athletics which schools offer. Athletics are not optional in boarding school. Athletics are one part of a comprehensive program most schools adopt to educate the whole child in mind, body and spirit.
February 03, 2017
Does your son or daughter ride? Are you thinking about finding a private school which will suit both your academic requirements and your child's penchant for riding? Let's look at a couple of schools with riding programs.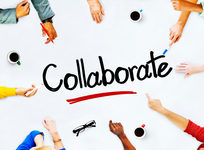 February 03, 2017
Whether a school uses the Harkness Table™ or doesn't use the Harkness Table™ is a matter of teaching style worth exploring in some detail.