Open Houses & Events
Find open houses and receptions for Carson Long Military Academy.
Open House Details:
Sat., July 07, 2018 - New Bloomfield, PA
Open House
Carson Long Military Academy
200 N. Carlisle St., New Bloomfield, PA, 17068, USA
11:00am - 2:00pm
RSVP needed: Yes
Further information: Ms. Anna Brennan, 717-582-2121, anna.brennan@carsonlong.org
Carson Long Military Academy cordially invites you to attend our Open House on our campus at 200 N. Carlisle St., New Bloomfield, PA 17068 on Saturday, July 7, 2018 from 11:00 a.m. until 2:00 p.m.On campus events provide an opportunity to meet and talk to key individuals including the admissions team, faculty and staff, cadets and current parents. It is a relaxed and informal affair with a briefing, tour, and lunch provided with many opportunities to ask those all important questions. There are also opportunities for an admissions interview. A typical on campus Open House schedule is below:10:30 a.m. - 11:00 a.m. - Registration / Meet and Greet.11:00 a.m. - CLMA Program Briefing. 12:00 p.m. - Lunch 1:00 p.m. - 2:00 p.m. Campus tour with student tour guides, interviews, financial aid counseling
May 10, 2018
The ideas and suggestions offered here are aimed at the small to medium-sized schools which have limited marketing resources.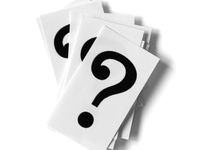 May 09, 2018
Inevitably at some point while you are looking at boarding schools, your child will ask what it's like living at boarding school. Here are some answers to those questions.
May 03, 2018
The quality of a summer camp depends very much on the quality and experience of the folks running it. When you select a summer program run by a boarding school, you are getting a program with experienced, well-organized professionals at the helm. More here.