Open Houses & Events
Find open houses and receptions for Fishburne Military School.
Open House Details:
Sat., June 09, 2018 - Waynesboro, VA
Open House
Fishburne Military School
225 S. Wayne Avenue, Waynesboro, VA, 22980, USA
10:00am - 1:00pm
RSVP needed: Yes
Further information: Mrs. Byrne, jbyrne@fishburne.org
We can't wait to meet you and show off our Waynesboro campus or "post" as our Superintendent, Captain Black calls it. Learn about Fishburne's Leadership for Life scholarship for rising 8th through 11th grades. This scholarship is designed to enable families to provide their son with the finest boarding school education. This scholarship is competitive so please don't delay. Did you know our superintendent is a former Top Gun pilot?
Sat., June 30, 2018 - Fairfax, VA
Recruiting Fair
Fishburne Military School
Courtyard Fairfax Fair Oaks 11220 Lee Jackson Highway, Fairfax, VA, 22030, USA
10:00am - 2:00pm
RSVP needed: No
Further information: Suzanne Ryan, 5704282088, sryan@fishburne.org
We're back in Fairfax to help our Northern Virginia families learn about the exceptional benefits of a Fishburne education. Our Leadership for Life scholarship provides exceptional value for families and we're encouraging applications. Leadership for Life isn't just about the financial reward, but demonstrates your son's abilities to college admission's officers. Ms. Ryan, Fishburne's Director of Admissions, will answer all of your questions about a Fishburne education. Please join us!
Mon., October 29, 2018 - Wed., October 31, 2018 - , Oman
Boarding School Fair
Fishburne Military School
To be Announced, 00000, Oman
10:00am (10/29) - 6:00pm (10/31)
RSVP needed: No
Further information: Suzanne Ryan, 5704282088, sryan@fishburne.org
Our Director of International Admissions, Suzanne Ryan, will be in Oman in late October to meet with Omani families. Please email her sryan@fishburne.org Call her at +1 570-428-2088Information will be updated later this year.
May 10, 2018
The ideas and suggestions offered here are aimed at the small to medium-sized schools which have limited marketing resources.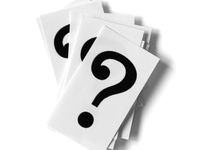 May 09, 2018
Inevitably at some point while you are looking at boarding schools, your child will ask what it's like living at boarding school. Here are some answers to those questions.
May 03, 2018
The quality of a summer camp depends very much on the quality and experience of the folks running it. When you select a summer program run by a boarding school, you are getting a program with experienced, well-organized professionals at the helm. More here.