High Mowing School
The only International Waldorf boarding and day school in North America, High Mowing welcomes students from across the globe.

Become a citizen of the world, a steward of the land with a global perspective.

Explore High Mowing`s 300-acre classroom. Our campus provides inspiration for art classes, a field laboratory for science classes, ample space for movement and athletics, and a place to slow down in quiet contemplation.

Discover who you are and venture into your passion. Develop the capacities you need to live fully into your unfolding future. A future you'll be prepared to meet with enthusiasm and grit.

Our graduates are confident, reach their goals, and contribute to a sustainable, compassionate, and peaceful future.
Top 20 Placements
All Schools
High Mowing School is listed among the top 20 boarding schools (out of 329 schools) for:
Definition of Terms

2018 School Data

High Mowing School
Boarding School Avg.
School Focus
College Prep
College Preparatory
Grades Offered (Boarding)
9-12
9-12
Grades Offered (Day)
Pre-K-12
9-12
School Type
Co-ed
Co-ed
Religious Affiliation
Non-denominational
Non-denominational
Year Founded
1942
1910
Campus Size
300 acres
106 acres
Student Body
| | | |
| --- | --- | --- |
| Enrollment | 120 students | 313 students |
| % Students of Color | | |
| % International Students | | |
| % Students Boarding | | |
| Average SAT Score | n/a | * National Avg. »View |
| Offers Post-Grad Year | No | No |
Academics and Faculty
Saturday Classes
No
No
Classroom Dress Code
Casual
Casual
Average Class Size
10 students
12
*National School Avg. » 20
Teacher : Student Ratio
1:6
1:7
ESL Courses Offered
Yes
Yes
% Faculty with Advanced Degree
Summer Program Offered
No
Yes
Finances
Endowment Size
$1 million
$19 million
Yearly Tuition
(Boarding Students)
$55,200
$54,800
Yearly Tuition
(Day Students)
$35,400
$30,550
% Students on Financial Aid
Merit Scholarships Offered
Yes
No
Admission
Application Deadline
Feb. 1 / rolling
Jan. 15
Accepts Standardized Application
Yes
No
SSAT Required
No
Yes
Director of Admissions
Liane Odom
Associate Director of Admissions
Liz McSweeney
Course Listings
Sports
# Interscholastic Sports Offered
14
15
Sports
Alpine Skiing, Baseball, Basketball, Cross Country, Freestyle Skiing, Nordic Skiing, Orienteering, Riding, Rock Climbing, Snowboarding, Soccer, Swimming, Tennis, Ultimate Frisbee
Extracurriculars
College Matriculation
Year: 2011 - 2015
10 Most Popular College Choices (# Enrolled)
College of the Atlantic
7
Smith College
7
Eckerd College
4
Savannah College of Art and Design
4
Brandeis University
3
Clark University
3
Prescott College
3
University of New Hampshire
3
Wheaton College
3
Berklee College of Music
2
School Notes
CONNECT WITH WALDORF EDUCATION.

When you are connected to yourself, your peers and your environment, every moment is a chance to live creatively and exercise the amazing capacities that make you a unique individual.

When you are connected, learning never stops. You learn from each experience: inside the classroom and outside in the field. At the beach and in the mountains. On your own and with a teacher. With strangers and with friends. Waldorf education makes these connections.

The only international Waldorf boarding and day school in North America, High Mowing School welcomes students from across the globe. Each contributes to the rich tapestry of the High Mowing experience. Our sense of community is promoted by a curriculum, experiences, and trips that strengthen the bonds between students and teachers.

We want you to become a citizen of the world; a steward of the land who has a global perspective.We want you to live into the experience of being your most authentic self, prepared to live a meaningful life in a world whose future we can only imagine.
CONNECT WITH NATURE.

Explore High Mowing`s 300-acre classroom. Our campus provides inspiration for art classes, a field laboratory for science classes, ample space for movement and athletics, and a place to slow down in quiet contemplation.

Families who visit tell us they feel as if they have stepped into a postcard: They deeply appreciate and value our pristine environment.
CONNECT WITH CREATIVITY.

At High Mowing, creativity is not limited to the arts. Every activity the student undertakes encourages inspiration. Science classes encourage students to observe natural phenomena and form their own hypotheses of natural laws. When forming a copper bowl or a glass bead, students have a first-hand experience of the laws of physics, thermodynamics and chemistry, and conduct unbiased assessments that will serve them in any field-science, business, medicine or the arts.

Our fully-stocked studios include drawing, painting, pottery, metalwork, woodwork, batik, stained glass, clay sculpture, bookbinding, weaving, and digital arts. Studio and performance arts are as essential to learning as academic classes. Students explore different techniques in a variety of art classes-fine and manual arts, writing, and music.
CONNECT WITH LEARNING.

Our students learn through a meaningful curriculum relevant for our time. Students learn how to learn. Immersed in challenging courses, students are encouraged to witness, explore, create, and engage deeply in developing and synthesizing their learning. As young people question and deepen their understanding, they experience the power of persistence.

Our project-based approach allows students to breathe: courses move from focused, core academic subjects to immersive learning experiences in language, movement, arts, music, nature, and drama. Project-based learning allows students to be immersed in experience, to learn in the moment, and to connect thinking, sensitivity, and actions in a deeper way.
CONNECT WITH THINKING.

Today`s academic landscape is changing rapidly, morphing from the age of information into a new world of ideas and innovations. Our students discover the greatest ideas of humankind through the study of the classics. You travel the world through the events that shaped civilizations. Your mind is sharpened by the elegant beauty of mathematics. You observe the phenomena of the world with the rigor required of the sciences, in search for the truth of the world.

Our academic culture is inquisitive, engaged, supportive, and well balanced by the many other activities offered at HIgh Mowing. Yet our academic courses are demanding: they require a heartfelt interest and involvement in learning and a willingness to question, discuss, and ponder. If you hold a genuine willingness to be joyfully engaged and challenged, you`ll find that engagement at High Mowing School.
CONNECT WITH A MENTOR.

High Mowing School`s students are guided by gifted and committed faculty who recognize each individual`s potential. Mentors lead students in the development of their intellectual, social, artistic, and physical capacities to become resourceful and resilient world citizens. High Mowing offers an experiential program within a friendly school community, where young people and adults form authentic and meaningful relationships.
CONNECT WITH EACH OTHER.

Community is one of High Mowing School`s strongest attributes. At High Mowing, students find profoundly meaningful friendships which last a lifetime. All students are invited to participate fully in weekend activities offered on and off campus. Events include "coffee house" talent shows, dances, poetry readings, concerts, athletic events, seasonal trips to the ocean, hikes, camping, excursions to Boston, and other regional events.

The personalized nature of our classes and school culture enables us to know our students well. We build bonds of trust with students so they can develop the self confidence and courage to express themselves artistically and in everyday life.
CONNECT WITH YOUR STRENGTH.

The High Mowing athletic program fosters a genuine sense of teamwork and respect for self and others. Students play hard and fair. High Mowing is a member of the New England Preparatory Athletic Council (NEPSAC) District Two, and we participate in interscholastic athletic competitions with other independent New England schools.

High Mowing sports facilities include fields to play soccer, lacrosse, and ultimate Frisbee, cross-country running trails, and a gymnasium with basketball court and a weight room. In winter, students also take advantage of an extensive network of trails for cross-country skiing.

Being on a team teaches students much more than the basic fundamentals of how to kick a ball, swing a racket or sink a basketball. While skill development and being physically fit are emphasized, much more is learned: how to be a team player, how to cooperate, and how to develop a healthy approach to competition.

Our approach to sports aims for healthy competition, and gives students a fun, enjoyable way to use the many skills they develop. Players enjoy the social interactions, experience a strong sense of belonging, develop camaraderie, and and build long-lasting friendships.
CONNECT WITH CONFIDENCE.

Performing at High Mowing is an amazing way to grow in confidence, strength, and passion. Our students are involved in theater productions in each of their high school years, when each class performs a classic or modern play. Musicals and traditional holiday plays offer an additional option for those who wish to explore theater further.

Teachers select plays with their students in mind, making sure the theme and roles support the students` particular sensitivities and challenges. Each play block is yet another way to learn and grow. Like theater and sports, circus arts provide opportunities for growth and excellence. Learning and practicing circus arts cultivates physical fitness, stamina, strength, flexibility, coordination, concentration, self-confidence, and social skills.

The High Mowing Circus Arts Program offers our students a unique opportunity to become acquainted with juggling, acrobatics, handstands, unicycling, tightwire, rola bola, rolling globe, trapeze, aerial fabric, human pyramids, diabolo, German wheel, and much more.

Through our partnership with the Flying Gravity Circus (www.FlyingGravityCircus.org), we are fully equipped with top level circus equipment, and offer a full circus arts curriculum. We are a part of the new nation-wide youth circus movement. Our program has led several graduates to renowned circus schools and troupes: Cirque du Soleil, Cirque loize, the Street Performance World Championships, the Montreal National Circus School, and the Ecole Suprieure des Arts du Cirque in Brussels.
CONNECT WITH YOUR PASSION.

At High Mowing we recognize and nurture each student`s unique potential. Our school community is a place for students to discover who they are, to keenly venture into their passion, and to persevere. Students develop the capacities they need to live fully into their unfolding future -- a future you are prepared to meet with enthusiasm and grit.

We aspire to be a catalyst for positive change in the world by being a model for Waldorf education in the 21st century. Our graduates are confident, reach their goals, and contribute to a sustainable, compassionate, and peaceful future.
CONNECT WITH THE ENVIRONMENT.

High Mowing`s practical, land-based curriculum models the interconnectedness of all living things. We strive for students to develop a sense of place as we root our curriculum in the land that surrounds us. Sophomores learn surveying and trigonometry by mapping the surrounding terrain. Culinary arts students cut and cook vegetables grown in the school's gardens. During their Transcendentalists block, the seniors take to the land, like Thoreau and Emerson, to tackle questions of philosophy, ideas, and ideals.

In an age where a connection to the land is rapidly being lost, we seek to teach navigation and being grounded as tangible skills as well as metaphorical themes; students find their way through the forest with a map and compass, or get muddy feet as we work together to pull in the potato harvest. Tremendous empowerment comes from being able to do things and makes things for oneself.
CONNECT WITH YOUR FUTURE.

Spend time learning about what you love: our College and Career Advising Office will help you find your best next step. The breadth and depth of our curriculum offers students many opportunities to feel energized, passionate, and at-home, all excellent indicators of lasting interests. In keeping with our aim to help students discover who they are and where their unique talents can be further developed, our advising program is individualized to each students` needs and offers extensive resources on college and life planning, financial aid, scholarships, standardized tests, gap year options, and more.

Grade 10 students take the PSAT (Preparatory Standardized Achievement Test), followed by the Roundtable, where students reflect on their work at High Mowing in 9th and 10th grade. With a small group of teachers and their parents, you set goals for the second half of your high school years.

In grade 11, you take the SAT (Standardized College Admissions) test, and choose your capstone project. Designed to integrate experiential and academic modes of learning with public presentation, the capstone projects focus on students` specific interests or envisioned college major.

Seniors` capstone projects receive one-on-one support in drafting your college Common Application essays.
CONNECT WITH ANOTHER HOME.

High Mowing is a small school where close and warm relationships are the norm. Students make friendships that last a lifetime and span the globe. We strive to build a community where boarding and day students can expect a safe, clean environment that promotes a healthy lifestyle and supports our academic program. Students immersed in our school community form strong bonds with friends, the surrounding environment, and the school. In a very short time, students refer to the school as "home away from home."

Our students appreciate the safe, secure environment of our campus and our town. Wilton is a very small town of 3,700 people in the state of New Hampshire, one of the original states of the United States. Hidden waterfalls, long nature hikes, and endless trails cover the area, making exploring the outdoors an inspiring adventure. The amazing library, old-town movie theater, and candy shop create a community atmosphere where all are welcome.

In the residential community, much more than academics is on our mind. We learn how to care for ourselves and others; we learn the value of becoming a solid member of a community; and we experience how little things make a difference.

Residents form a community within a community, strengthened by shared activities, meals, and discussions. By deliberately framing our behavioral expectations in terms of shared moral principles, we encourage our students to engage in thoughtful discussion, reflection, and positive action when transgressions occur.
CONNECT WITH THE WORLD.

High Mowing School welcomes students from around the globe: over the past five years, students from Indonesia, Canada, China, France, Germany, Israel, South Korea, Mexico, Spain, and Switzerland have joined High Mowing to create an international community where nearly 30 percent of our students come from abroad. High Mowing students are encouraged to participate in student exchanges throughout the world, making global connections by spending a trimester immersed in another culture.
So many connections are just waiting to be made! Take the first step and connect with us! Visit highmowing.org, or contact our admissions office:admissions@highmowing.org or +1603-654-2391

High Mowing School accreditations: Accredited by the New England Association of Schools & Colleges (NEASC) and the Association of Waldorf Schools of North America (AWSNA), A member in good standing of The Association of Boarding Schools (TABS), the Association of Independent Schools of New England (AISNE)

Sample of notable school alumni/alumnae:

Juliana Margulies ('84) - American actress and producer. Best known for Alicia Florrick on "The Good Wife" and Carol Hathaway on "ER" . Margulies has won eight Screen Actor Guild Awards. In 2015, TIME featured her as one of the "100 Most Influential People in the World".

Nathaniel Howe ('01) - Emmy Award-winning Creative Director .

Dr. Geta JAMES LeSeur-Brown '53 - University of Arizona Professor of English, Women's Studies and Black Studies. Author: "Not All Okies are White: The Lives of Black Cotton Pickers in Arizona."

Guy WOLFF '70 - World-renowned master potter

Penelope JENCKS Hurwitz '53 - Sculptor, most famous for her Eleanor Roosevelt Memorial Sculpture, Commissioned 1996

Jovial KING '00 - Founder, CEO and Creative Director, Urban Moonshine Organic Herbal Apothecary

Meredith HALL '67 - UNH Professor and author of "Without a Map".

David E. Blackmer '45 - Audio electronics engineer, inventor of the DBX noise reduction system and founder of dbx.

Austin Chick '89 - Film director, screenwriter and producer.

Nancy Huston '70 - Novelist and essayist, writes primarily in French and translates own works into English.
Profile last updated:
Submit Review for High Mowing School
Related Schools
Show me:
School

Location

Miles

Grades

Students

Grades: 9-12, PG | 340 students

54.7 miles

70 Main Street




New Hampton

,&nbsp

NH

&nbsp

03256




603-677-3401

54.7

9-12, PG

340

Grades: 9-12, PG | 578 students

94.7 miles

745 Main Street




Fryeburg

,&nbsp

ME

&nbsp

04037




207-935-2013

94.7

9-12, PG

578

Grades: 9-12, PG | 340 students

56.3 miles

7 Campus Center, PO Box 188




Meriden

,&nbsp

NH

&nbsp

03770




6034692100

56.3

9-12, PG

340

Grades: 9-12, PG | 355 students

59.5 miles

80 Academy Drive




Wolfeboro

,&nbsp

NH

&nbsp

03894




603-569-7200

59.5

9-12, PG

355

Grades: 9-12 | 165 students

17.2 miles

18 Lehmann Way, PO Box 522




Dublin

,&nbsp

NH

&nbsp

03444




1-603-563-7075

17.2

9-12

165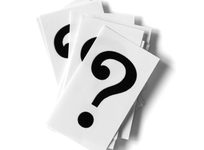 Readers send dozens of questions via Facebook, Twitter and email. What do they ask? Readers want to know which is the best school in a particular country or region. A close second is figuring out how to pay for a private school education. Here are some readers' questions with my answers.
Private school mottoes speak to the high-minded purposes for which most schools were founded.
If you are just beginning to explore boarding schools, this article will give you an overview of the subject. We also point out a couple of things to watch for as you begin your exploration.