Open Houses & Events
Find open houses and receptions for St. Mary's School.
Open House Details:
Wed., January 25, 2023 - Medford, OR
Open House
St. Mary's School
816 Black Oak Drive, Medford, OR, 97504, USA
6:30pm (PST) - 8:00pm (PST)
RSVP needed: Yes
Further information: Hayley Morrow, hmorrow@smschool.us
If you've always wondered about St. Mary's and aren't sure what to expect, then join us at one of our Open Houses. These casual events give prospective families a brief overview of our curriculum and a general feel for the atmosphere. Our Open Houses start with a panel Q&A with students and parents. This is divided out by 5th grade, Middle School, and High School so you'll get to hear from students and parents who match your student's age. You'll then have a guided tour by either a current student or faculty member. They will take you to several classrooms to meet teachers from all disciplines. Some of the highlights of the tour include a chance to meet with the Athletic Director, language teachers, and you might especially enjoy the Lego Robotics demonstrations and orchestra performances.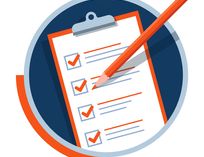 Employment: Common Questions And Answers
Want a change of pace? Fristrated and overwhelmed by your present teaching position? How about teaching in a boarding school? We answer some of your questions here.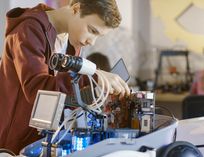 The Gifted Student
Your child is gifted. Congratulations! It's an awesome responsibility to parent a gifted child. So, what about high school? Check out boarding schools. They offer a rich array of resources and experience for teaching gifted children.