Indian Springs School - Review #1
About the Author:

College Enrolled
Harvard University
Home Town, State (Country)
San Francisco, CA
Years Attended Boarding School
3
Activities During Boarding School
I was in the cross country team, the basketball team and the golf team. The athletics play a very important role at Springs. The team is very welcoming if you are new, and you get to know new people and make friends in a couple of hours! I also took part on a community service project, the french club and Model UN.
Review

Description

Harvard University

Springs is an amazing school. Not only for its amazing campus, but also because of the sense of community that it offers from the beginning, everyone knows each other well and that helps to build. . .

Boston College

All classes at ISS are very small. The administration make sure the average class size is around 15 per class. As a result, everybody gets the personal attention they need. Also, most of the faculty. . .
May 10, 2018
The ideas and suggestions offered here are aimed at the small to medium-sized schools which have limited marketing resources.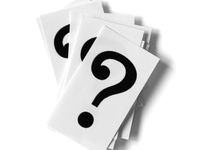 May 09, 2018
Inevitably at some point while you are looking at boarding schools, your child will ask what it's like living at boarding school. Here are some answers to those questions.
May 03, 2018
The quality of a summer camp depends very much on the quality and experience of the folks running it. When you select a summer program run by a boarding school, you are getting a program with experienced, well-organized professionals at the helm. More here.