Saint John's Preparatory School - Review #2
About the Author:

College Enrolled
University of California San Diego (UCSD)
Home Town, State (Country)
Seoul, South Korea , none
Years Attended Boarding School
3
Activities During Boarding School
I was in National Honor Society, Newspaper club, yearbook club, Chamber choir, cross country, musical, student council, and world club I was a secretary and a class representative for student council and a secretary and a president for world club.
Review

Description

University of Pittsburgh

I like smaller schools. SJP is a small school with a big campus and great views. Everyone I met here were so friendly. As a foreigner and international student, I had great time here, and. . .

University of California San Diego (UCSD)

I really like the fact that there were varieties of classes that I could choose from. My school was IB oriented and it was interesting to see the depth and the level of study that. . .

University of Iowa

I think this school is unique in the sense that it is located close to college campus which allow students to use college facilities. The students may also experience some of the college life by. . .
May 10, 2018
The ideas and suggestions offered here are aimed at the small to medium-sized schools which have limited marketing resources.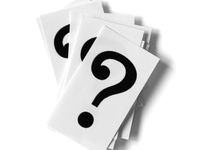 May 09, 2018
Inevitably at some point while you are looking at boarding schools, your child will ask what it's like living at boarding school. Here are some answers to those questions.
May 03, 2018
The quality of a summer camp depends very much on the quality and experience of the folks running it. When you select a summer program run by a boarding school, you are getting a program with experienced, well-organized professionals at the helm. More here.