Saint John's Preparatory School - Review #2
About the Author:

College Enrolled
University of California San Diego (UCSD)
Home Town, State (Country)
Seoul, South Korea , none
Years Attended Boarding School
3
Activities During Boarding School
I was in National Honor Society, Newspaper club, yearbook club, Chamber choir, cross country, musical, student council, and world club I was a secretary and a class representative for student council and a secretary and a president for world club.
Review

Description

University of Pittsburgh

I like smaller schools. SJP is a small school with a big campus and great views. Everyone I met here were so friendly. As a foreigner and international student, I had great time here, and. . .

University of California San Diego (UCSD)

I really like the fact that there were varieties of classes that I could choose from. My school was IB oriented and it was interesting to see the depth and the level of study that. . .

University of Iowa

I think this school is unique in the sense that it is located close to college campus which allow students to use college facilities. The students may also experience some of the college life by. . .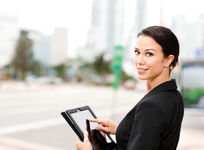 August 14, 2018
An education consultant knows schools. Like any professional he has vast experience in and knowledge of his chosen field.
August 02, 2018
Explore the different types of boarding school options in the US. Find which type of boarding school is most appropriate for you.
July 18, 2018
It makes sense to cast your net widely when looking at boarding schools. Here's why.