The Peddie School - Review #12
Reflections and Advice:
1.) What do you think makes your school unique relative to other boarding schools?
The Peddie School has too many positive and unique attributes to mention. However, the most relevant assent to me was Peddie's willingness to financially aid students. Had it not been for Peddie's generous financial aid, I would not have had the opportunity to attend this wonderful school. Peddie is most unique because it serves as a fantastic academic institution, and as a wonderful home to all who live there – faculty and students alike. This sense of community is the result of school pride that is truly one of a kid. Not only was it the most accepting and energetic atmosphere that I have ever lived in, but it also prepared me academically for my college years at Sarah Lawrence College. The campus is gorgeous, the facilities are state of the art, and there are more extracurricular activities than I found even at my college. The incredibly inspiring teaching staff has had a profound influence on me. I can think of so many teachers who became my friends, my colleagues, and my mentors. I believe that without their influence, I would not be the individual that I am today. I am forever grateful for my Peddie experience and to all that have made it possible.
2.) What was the best thing that happened to you in boarding school?
Honestly, I believe that all of this has been reflected above. What was the best thing that happened to me in boarding school? Getting in. Having the opportunity that I otherwise would not have had. Any particular achievements? I am proud that I rode a bicycle from NEW JERSEY to VIRGINIA, just to study the civil war. I am proud that I started and edited a whole section on The Peddie News. I am proud that I worked on campus, for free, serving my classmates dinner. I am proud of being on stage at Peddie, and for running an awesome prom Senior year with my class. I am proud that I got accepted into, and graduated from Sarah Lawrence College. Do I feel that I have grown and changed? Yes. The best example I can show of my metamorphosis is my current job, and my future ambition: I am currently working at a college, helping students pursue their academic dreams, and I am on my way to becoming a certified teacher, so that I can begin to give back all that I was given.
3.) What might you have done differently during your boarding school experience?
Not that I was, but don't be shy. Take chances in everything you do. If you are debating private school, but know that your family cannot afford it, just try. It could very well be the escape from your rural/urban/boring home town of ______ that you have been looking for. Just indulge yourself in all that you can while away at school. Be careful not to get kicked out. I watched too many of my friends make stupid mistakes and slip through the cracks. I was almost a test case of that, myself. KNOW what the rules are. Respect your teachers. And always, ALWAYS, be nice to the lunch ladies.
4.) What did you like most about your school?
Overall, I liked the fact that I could openly be anyone I wanted to be. I could express myself in any venue I saw fit at the time, because Peddie has more facilities to accompany student's wishes than most other schools I know. I liked the fact that the teachers and the people in general were fantastic, warm, intelligent, funny and loving. I miss it very much.
5.) Do you have any final words of wisdom for visiting or incoming students to your school?
Do something different everyday and life will never get old.
Academics:
1.) Describe the academics at your school - what did you like most about it?
The academics at Peddie are particularly valuable due to small classes and individualized teacher attention to each student. During my 2 years in the Principio Program, I was fortunate to experience interdisciplinary learning, where many of my classes' disciplines crossed over into other subject areas. This was unique because it showed me that history doesn't stop in the classroom - rather, it influences writing, language, philosophy, art, dramatic literature, etc. As we studied material, we would take trips out of the classroom to correspond to the material. For instance, when we studied the Civil War, I biked, along with my class from New Jersey to Virginia, stopping at famous battle grounds and grave sites, and finishing our journey in Washington DC. When we were in our third year of Spanish, we traveled to Spain and toured for three weeks. We also went into the Peddie woods for science class, when we were studying animal habitats. When we studied slavery, we went to Boston and walked the trail of tears. As a Junior, I designed my own independent project which brought me to New York City to study professional acting, on a school-given budget. In my life, these experiences cannot be matched. Peddie is a pioneer school, in my opinion, providing students with signature experiences which illustrate more of a world-view on academia, pulling attention out of a standardized text and towards learning from the world around us. As an upperclassman, I was able to take a variety of electives, focusing attention to where I wanted most knowledge. The teachers are phenomenal. They have the knowledge to guide students along any path they choose, and the will to make sure that the student's learning experience does not stop in the classroom.
Athletics:
1.) Describe the athletics at your school - what did you like most about it?
Athletics are required, in place of gym class, for each semester that you are at Peddie. While athletics was never my focal point (or my forte) I had no excuse to not find a sport, a dance class, or aerobics class, that did not intrigue me. I signed up as an 8th grader to row crew. As it turned out, I began to love rowing, and stuck with it for four years. I can speak, too, for my friends on the football, baseball, track, swimming, cross country, lacrosse, field hockey, soccer, and ultimate Frisbee teams. Peddie has a plethora of sports, and the sportsmanship and the camaraderie that I have experienced, and witnessed, was sincere and constant.
Art, Music, and Theatre:
1.) Describe the arts program at your school - what did you like most about it?
Peddie has wonderful facilities for the performing arts, the visual arts, music and dance. In addition to having a fully equipped theatre, dance studio, studio art space, art exhibition galleries, and sound-proof recording/practicing studios, they have excellent instructors, directors and teachers, ready to help you in your artistic efforts at Peddie. There are at least four to five different dramatic performances every year, including dramas, musicals, Shakespeare, comedies, and the Freshman musical. The music department has an orchestra, a jazz band, a chorus, a capella groups, auditioned singing groups, private lessons, and visiting, traveling shows and musicians. Likewise, with the visual arts department, Peddie has many supplies, a darkroom for photography, and gallery space to display art. This department also hosts visiting and traveling artists for students to appreciate. The school's commitment to the arts is apparent. Attention is paid and appreciation is given to artistic students at Peddie, the same as it is to the popular high school sports teams. This is not the case at a lot of other high schools. Peddie really tries to have professionals come for not only the Peddie community's benefit, but also to influence the surrounding community of Hightstown, NJ.
Extracurricular Opportunities:
1.) Describe the extracurriculars offered at your school - what did you like most about it?
The important thing to remember is that most students live at Peddie; and if you don't live there, you either act like you do, or just wish that you did. Students can find clubs to express themselves in groups like the Multi-Cultural, or the Gay-straight Alliance. They can pursue their personal ambitions in clubs like The Young Entrepreneurs Club or Amnesty International. They can better on-campus life by running for student counsel, becoming a prefect, or by helping to plan "SNA" or Saturday Night Activities. They could help the local community by joining Habitat Peddie offers incredible opportunities for students. I liked most how welcoming everyone was in certain atmospheres.
Dorm Life:
1.) Describe the dorm life in your school - what did you like most about it?
I was a day student from 8th grade to Sophomore year. Starting Junior year, I boarded. While I do not remember too much about the housing lottery and room selection process, I can say that students are safe at night, and all meals are taken care of. The dorms have a strong sense of bonding, and dorm prefects (students) and supervisors (faculty) are available all of the time.
Dining:
1.) Describe the dining arrangements at your school.
I liked dining most because it was free (included in tuition). The meals were good, and the dining area is clean, sunny and beautiful. In retrospect, one of the only things that I did not like about Peddie while I was there, has turned into a fond, humorous memory; Family Style. As a boarding student, 2 (or was it 3?) nights a week, students are REQUIRED to attend dinner, in Family Style Dress (more or less ties and dresses) and report to assigned seating with an assigned faculty table head. I really got to know other students and faculty that I would have otherwise not have known.
Social and Town Life:
1.) Describe the school's town and surrounding area.
The town surrounding Peddie (Hightstown) is not large, and not noisy, but has becoming more exciting post my graduation. Now, I know that students can WALK to supermarkets, movie theatres, restaurants, pizzerias, a scenic lake, places of worship, parks and other high schools. Also, there is pubic transportation directly into Manhattan via bus.
2.) Describe the social life at your school - what did you like most about it?
I like how Peddie is a school that welcomes people's differences; whether it be national, racial, sexual, economical, physical, spiritual - or any other instance that typical teenagers would have to segregate each other. In one room in the student center, there are flags hanging, representing students from all of the different nations that have attended Peddie. There is a "chapel" on campus, which is non-denominational, but highly regarded as a place of reverence and respect. Peddie makes each student complete "work-job" (which, very well may go by a different name now) which means that they were assigned an on-campus job, free of pay, once a year to help out the community, regardless of whether or not they were on financial aid. I site these examples when asked about social life, because this is the Peddie pedagogy that echoes throughout typical student interactions. As I previously stated, learning at Peddie does not stop in the classroom, and the institution itself treats everything as an opportunity to learn. Students learn to treat each other with decency and common respect, and really, really have a great time doing it.
Daily Schedule:
Weekday
10:00 AM
Free period (these rotate)
3:45 PM
Start Crew practice/play rehearsal/etc.
Weekend
11:00 AM
Free period (these rotate)
3:00 AM
Probably walked to see a movie and grab dinner
11:00 AM
Check into the dorm, or sign out to go home (or someplace else) for weekend
While most boarding schools are smaller than public or even private day schools, Peddie was unique because we only had around 500 kids for all four of my years there. Another unique aspect was our. . .
Peddie is all about community! It's a co-educational school with a focus on service and community. . .
The Peddie vs. Blair rivalry undoubtedly sets Peddie apart, as the rivalry is the oldest in NJ (since 1903). Blair week is such a memorable week in the life of a Peddie student and no. . .
Show more reviews (

10 reviews

)
Preventing Teen Suicide
Teen suicide is the 3rd largest killer of young adults between the ages of 15-24. You and I can prevent it.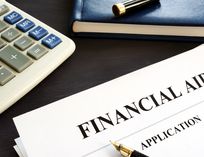 Free Boarding Schools
Thinking about sending your child to boarding school but are concerned that you can't afford it? Here are several free boarding schools as well as several schools that offer tuition-free educations for students from qualified families.
Is Your Skill Set Still On Release 3.0?
If you've been teaching for a while, and find yourself looking for a new position, an updated skill set will help make you competitive in today's job market.