testing123
555 Alton Dr.




test

11111, Canada
1 You can make edits to your school's profile by updating the fields below.

2 .Press "Update School Data" at the bottom of the page to submit changes.

3 .For all fields, please inputwhole numbers only, sentence must be more than 10 words.

4 . Do notinput any commas, decimals, or dashes (please round decimals).

5 .If no data is available, simply leave the field blankFields left empty will not be shown or will output as "n/a" on your profile.

6 .Press "Update Data" within 15 min of opening this page to avoid a timed-out connection.

7. Click on the header tabs below to update different sections of your profile.
| | |
| --- | --- |
| Enrollment | 120 students |
| % Students of Color | |
| % International Students | |
| % Students Boarding | |
| Average SAT Score | 1300 |
| Average ACT score | 15 |
Academics and Faculty
Saturday Classes
Yes
Classroom Dress Code
Casual
(Khaki pants test)
Average Class Size
10 students
Teacher : Student Ratio
1:15
Number of AP Courses Offered
7
Number of IB Courses Offered
3
ESL Courses Offered
No
% Faculty with Advanced Degree
Summer Program Offered
Yes
Summer Program Cost
$107
(1237 notes available)
Summer Program Details
Link to Summer Program Details
Finances
Endowment Size
$10.50 million
(12)
Yearly Tuition
(Boarding Students)
$15
(12389)
Yearly Tuition
(Day Students)

n/a

Tuition international students
$10
Yearly Tuition
(5 Day Boarding)
$10
% Students on Financial Aid
Avg. Financial Aid Grant
$15
(Display financial notes.)
Merit Scholarships Offered
Yes
Admission
Course Listings
AP / Advanced Courses
| | |
| --- | --- |
| Total Advanced Courses Offered | 7 |
| Courses | AP Biology, AP Calculus AB, AP Psychology, AP Spanish Language, AP Spanish Language and Culture, AP Statistics |
Sports
College Matriculation
Year: 2000-2005
10 Most Popular College Choices (# Enrolled)
kss
3262
lkl
568
lkm
556
psa
352
uew
326
bjsh
255
jdsn
200
wqq
78
hsdj
25
k
1
Link to Matriculation Data
School Notes
test test test

"asadadaasdada"

"asadadaasdada"

LD types supported: abd, cdf

testing123 accreditations: 123

Notes about SAT scores:

There is a growing trend to report SAT scores as a range of the middle 50% as opposed to a single score. The College Board recommends this and reputable organizations like US News and World Report, and The Fiske Guide to the Colleges, also believe the middle 50% is the best way to report scores. In speaking about single SAT scores, Fiske says, "such figures, however, are easily misinterpreted as thresholds rather than averages....To avoid such confusion, we report the range of scores of the middle half of the class".

For the Class of 2003, the Middle 50% excluding international students for whom English is a second Language: verbal 540-690; math 540-700. For example, if your math score was under 540, you would have been in the bottom quarter of the class. If your Math score was above 700, you would have been in the top quarter of the class. Westtown has 60 International students and when they are included the Math, midrange score is 540-700; this is the exact range as the entire Upper School. However, English is the second or third language for many International students and the middle 50% of all students verbals scores is 510-690 at Westtown including International students.

It is important to note that SAT scores MAY be an indication of the academic preparedness or intellectual level of the company you will keep, but SAT scores are highly correlated with family income and family educational level, so even this can be misleading. Furthermore, SAT scores should never be used by a family as an expectation of what score they can expect their child to receive if they go to a particular institution. The SAT correlates very closely with the SSAT: Students who have high SSAT scores invariably have high SAT scores and vice versa. As much as schools with high SAT scores may like to take credit for these scores we know that they more accurately reflect the testing ability of the student prior to being admitted to our school.

Sample of notable school alumni/alumnae:

test1 - description1

test2 - description

test3 - description

test4 - testing.......

test5 - description4

test6 - description6

test7 - description7
Profile last updated:
Submit Review for testing123
Related Schools
Show me:
School

Location

Miles

Grades

Students

Grades: 9-12, PG | 440 students

828.9 miles

300 East Seminary Street




Mercersburg

,

PA

17236




(717)328-6173

828.9

9-12, PG

440

Grades: 9-12 | 276 students

3010.1 miles

1960 Cate Mesa Road, P.O. Box 5005




Carpinteria

,

CA

93013




(805)684-4127

3010.1

9-12

276

Grades: 9-12 | 395 students

443.2 miles

166 Main Street




Concord

,

MA

01742




(978)402-2250

443.2

9-12

395

Grades: 6-12, PG | 174 students

579.3 miles

541 Long Beach Road




Saint James

,

NY

11780




(631)686-1600

579.3

6-12, PG

174

Grades: 9-12, PG | 605 students

554.2 miles

11 Interlaken Road




Lakeville

,

CT

06039




(860)435-3102

554.2

9-12, PG

605
Learn why more and more students are choosing to do a gap or post graduate (PG) year at boarding school.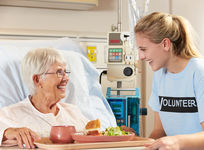 The typical three-month-long summer break gives juniors and seniors a great opportunity to explore a variety of situations and options.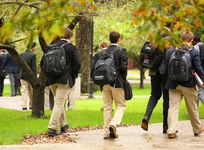 Learning about a school from its website and social media pages is useful as you decide which school to choose. So is hearing what the school's alumni say about their alma mater.