Find upcoming jobs in (select one):
Boarding School Jobs:
Art Teacher (Grades k-12) - SD (Miller)
Sunshine Bible Academy
Starting Date: Mon., August 08, 2016
Expiration date of posting: Sat., June 17, 2017
Job Type: Full Time
Estimated Salary: $20,000 plus housing, and meals. 10 Month Contract (August to May).
Education Requirements: Bachelor's Degree in Art or appropriate field, ACSI teaching certification or capable of obtaining it.
Contact Information: Jason Watson, 605-853-3071 ext. 222, jason.watson@k12.sd.us

GENERAL DESCRIPTIONGoal:

The teacher shall prayerfully help students learn attitudes, skills and subject matter that will contribute to their development as mature, able and responsible Christians to the praise and glory of God.

Overview:The teacher shall be a born-again college graduate, certified or certifiable by the state of South Dakota and the Association of Christian Schools International (ACSI), who feels called of God to the teaching profession.

Other qualifications may be added as deemed appropriate.

Contracted by: School board, upon recommendation of the superintendent, for one year.

Responsible to: Superintendent

Supervises: May supervise student teachers, aides and volunteers, as well as students.

Evaluation:Teacher performance will be evaluated in accordance with provisions of the school`s policy on evaluation of professional personnel and this job description.

Details are found in the Faculty-Staff Handbook.

REQUIRED PERSONAL QUALITIES

The teacher shall:

1. Have received Jesus Christ as his/her personal Savior.

2. Believe that the Bible is God's Word and standard for faith and daily living.

3.Be in whole-hearted agreement with the school's Statement of Faith and philosophy of education.

4.Be a Christian role model in attitude, speech, and actions toward others.

5. Faithfully attend an evangelical church that is in agreement with the school`s Statement of Faith.

ADDITIONAL PERSONAL QUALITIES

The teacher shall:

1.Recognize the role of parents as primarily responsible before God for their children's education and be prepared to assist them in that task.

2.Demonstrate the character qualities of enthusiasm, courtesy, flexibility, integrity, gratitude, kindness, self-control, perseverance and punctuality.

3. Meet everyday stress with emotional stability, objectivity and optimism.

4.Maintain a personal appearance that is a Christian role model of cleanliness, modesty, good taste and in agreement with school policy.

5.Use acceptable English in written and oral communication.

6. Respectfully submit and be loyal to constituted authority.

7. Notify the administration of any policy he/she is unable to support.

8. Appropriately handle all confidential information.

9. Place his/her teaching ministry ahead of other jobs or volunteer activities.

10. Make an effort to appreciate and understand the uniqueness of the community.

JOB DESCRIPTION - ESSENTIAL FUNCTIONS

The teacher shall:

1.Reflect the purpose of the school which is to honor Christ in every class and in every activity.

2.Motivate students to accept God's gift of salvation and help them grow in their faith through their witness and Christian role modeling.

3. Lead students to a realization of their self-worth in Christ.

4.Cooperate with the Board and administration in implementing all policies, procedures and directives governing the operation of the school.

5.Teach classes as assigned and in accordance with the prescribed scope and sequence.

6.Integrate biblical principles and the Christian philosophy of education throughout the curriculum and activities.

7.Keep proper discipline in the classroom and on the school premises for a good learning environment.

8. Maintain a clean, attractive, well-ordered classroom.

9.Plan broadly through the use of semester and quarterly plans and objectives, and more currently through the use of a Lesson Plan Book.

10.Plan a program of study that, as much as possible, meets the individual needs, interests, and abilities of the students, challenging each to do his/her best work.

11.Utilize valid teaching techniques to achieve curriculum goals within the framework of the school's philosophy.

12.Employ a variety of instructional aids, methods and materials that will provide for creative teaching to reach the whole child: spiritual, physical, academic, communal and emotional.

13.Plan, through approved channels, the balanced classroom use of field trips, guest speakers and other media.

14. Use homework effectively for drill, review, enrichment or project work.

15.Assess the learning of students on a regular basis and provide progress reports as required.

16.Maintain regular and accurate attendance and grade records to meet the demands for a comprehensive knowledge of each student's progress.

17.Keep students, parents, and the administration adequately informed of progress or deficiencies and give sufficient notice of failure.

18.Recognize the need for good public relations. Represent the school in a favorable and professional manner to the school's constituency and the general public.

19.Develop and maintain rapport with students, parents, and staff by treating others with friendliness, dignity and consideration.

20.Follow the Matthew 18 principle in dealing with conflict with students, parents, coworkers and administration.

21.Seek the counsel of the administrator, colleagues and parents while maintaining a teachable attitude.

22.Attend and participate in scheduled devotional, in-service, committee and faculty/staff meetings, including Parent-Teacher Conferences.

23. Attend Wednesday evening chapel and other required events during the year as listed in the Faculty/Staff Handbook.

24. Know the procedures for dealing with issues of an emergency nature.

25. Inform the administration in a timely manner if unable to fulfill any duty assigned.Prepare adequate information and materials for a substitute teacher.

JOB DESCRIPTION - SUPPLEMENTAL FUNCTIONS

The teacher shall:

1. Supervise or otherwise assist with co-curricular activities, organizations and outings as assigned.

2. Utilize educational opportunities and evaluation processes for professional growth.

3. Provide input and constructive recommendations for administrative and managerial functions in the school.

4. Support the broader program of the school by attending co-curricular activities when possible.

5. Perform any other duties that may be assigned by the administration.


Female TAC Officer - VA (Woodstock)
Massanutten Military Academy
Starting Date: Immediately
Expiration date of posting: Wed., February 28, 2018
Job Type: Full Time
Estimated Salary: Negotiable
Education Requirements: Bachelor's Degree Preferred
Contact Information: Theresa, 5404592167, tdavis@militaryschool.com

Massanutten is looking for a responsible adult to mentor female cadets within the dormitory.
This position is hands-on and requires you to move through the buildings monitoring cadet behavior throughout the shift.
You must be able to mentor cadets while ensuring their adherence to Academy rules.
You must be able to complete a small amount of required paperwork and submit it in a timely manner.
This position has alternating schedules and includes weekend/evening shifts.
You must be a team player and undertake other duties as assigned.
A valid background check is required for this position.


Communications and Marketing Internship - VA (Chatham)
Hargrave Military Academy
Starting Date: Immediately
Expiration date of posting: Fri., June 01, 2018
Job Type: Contract
Estimated Salary: 7.25
Education Requirements: College freshman - recently graduated
Contact Information: Andrea Roa, 434-432-2684, marketing@hargrave.edu

The Communications and Marketing Trainee will provide support to and work in collaboration with the Director of Communication and Marketing at Hargrave in the areas of duties listed below.

Description of Duties:
The Communications and Marketing Trainee will assist the Director in all aspects of the Communications and Marketing department including but not limited to; creating and editing media publications, writing press releases and stories.


Requirements:
College student working toward a degree in Graphic Design, Public Relations, Communications, Marketing or related field
Detail-oriented, organized and excellent verbal and written communication skills
Ability to multi-task and work with strict deadlines
Basic experience with graphic design (Photoshop, InDesign)
Basic experience with DSLR Photography
Website editing and HTML code writing knowledge a plus
Flexible schedule: able to work nights and weekends as needed


Responsibilities:
Assist in maintaining Hargrave website
Assist as needed with social media efforts: Instagram, Twitter, and Facebook
Assist as needed with community engagements
Write post-game stories and press releases for Hargrave Athletics
Write and edit publications for Hargrave.edu
The trainee will assist in conception and drafting of materials for the school`s alumni magazine `The Guidon."
Be willing and available to help out in other departments as needed.



February 03, 2017
Explore the incredible variety of athletics which schools offer. Athletics are not optional in boarding school. Athletics are one part of a comprehensive program most schools adopt to educate the whole child in mind, body and spirit.
February 03, 2017
Does your son or daughter ride? Are you thinking about finding a private school which will suit both your academic requirements and your child's penchant for riding? Let's look at a couple of schools with riding programs.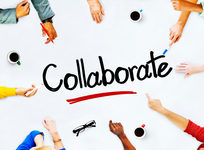 February 03, 2017
Whether a school uses the Harkness Table™ or doesn't use the Harkness Table™ is a matter of teaching style worth exploring in some detail.