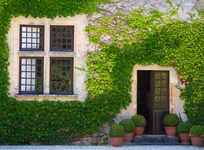 September 05, 2017
Generous financial aid and a commitment to diversity are hallmarks of the 21st century release of St. Grottlesex. More here.
August 29, 2017
The International Baccalaureate programmes cover the entire K-12 spectrum with three distinct educational curricula. In this article, we focus on American private high schools which offer the Diploma Programme.
August 29, 2017
Here then are a dozen boarding schools which charge approximately $20,000 per year or less for tuition, room and board.