Top Summer Boarding Programs
Top Summer Boarding School (Exclusive Focus) (2018-19)
School

Location

Grades

Students

93 Camp School Road




Wolfeboro

,

NH

03894




(603)569-3451




Grades:

6-12, PG

|

160

students
Top Schools Offering Summer Boarding Programs (2018-19)
School

Location

Grades

Students

563 Kamoku Street




Honolulu

,

HI

96826




(808)943-2279




Grades:

9-12

|

K-12 (day)

|

1900

students

PO Box 388




Balsam

,

NC

28707




(828)456-3435




Grades:

7-12

|

32

students

501 Park Street North




St. Petersburg

,

FL

33710




(727)384-5500




Grades:

8-12

|

320

students

345 South Figueroa Street




Los Angeles

,

CA

90071




(213)400-4585




Grades:

9-12, PG

|

40

students

700 Ashland Avenue




Chicago Heights

,

IL

60411




(312)416-1955




Grades:

9-12

|

1006

students

2250 Clays Mill Road




Lexington

,

KY

40503




(312)416-1955




Grades:

9-12

|

845

students

5430 Torrance Blvd




Torrance

,

CA

90503





Grades:

9-12

|

n/a

students

3701 Sinclair Lane




Baltimore

,

MD

21213




(312)416-1955




Grades:

9-12

|

540

students

1300 East Northern Parkway




Baltimore

,

MD

21239




(312)416-1955




Grades:

9-12

|

300

students

112 Broad Street




Red Bank

,

NJ

07701




(312)416-1955




Grades:

9-12

|

790

students

1615 Mater Dei Drive




Chula Vista

,

CA

91913




(312)416-1955




Grades:

9-12

|

869

students

2605 Carlsbad Blvd.




Carlsbad

,

CA

92008




(888)762-2338




Grades:

7-12

|

320

students

362 Mariposa Avenue




Ottawa

,

Canada

K1M0T3




(613)749-9630




Grades:

9-12

|

4-12 (day)

|

715

students

2100 Mt. Diablo Scenic Blvd.




Danville

,

CA

94506




(925)362-7223




Grades:

9-12

|

6-12 (day)

|

517

students

171 Baylor School Road




Chattanooga

,

TN

37405




(423)267-5902




Grades:

9-12

|

6-12 (day)

|

1024

students

94 Old Main Street, PO Box 8




Deerfield

,

MA

01342




(413)774-4209




Grades:

3-9

|

K-9 (day)

|

225

students

8585 Ojai Santa Paula Road




Ojai

,

CA

93023




(805)646-4343




Grades:

9-12, PG

|

100

students

80 chemin Moulton Hill




Sherbrooke, Quebec

,

Canada

J1M 1Z8




(819)566-0238




Grades:

7-12

|

260

students

955 Harbourside Drive




North Vancouver, BC

,

Canada

V7P 3S4




(604)998-1000




Grades:

8-12

|

650

students

7400 San Jose Blvd.




Jacksonville

,

FL

32217




(904)256-5030




Grades:

9-12, PG

|

Pre-K-12, PG (day)

|

1700

students

1701 Brandon Hall Drive




Atlanta

,

GA

30350




(770)394-8177




Grades:

6-12, PG

|

160

students

80 Academy Drive




Wolfeboro

,

NH

03894




(603)569-7200




Grades:

9-12, PG

|

355

students

88 Bronte College Court




Mississauga, Ontario

,

Canada

L5B1M9




(905)270-7788




Grades:

9-12

|

400

students

1051 N Houston




Bullard

,

TX

75757




(903)894-5000




Grades:

8-12

|

Pre-K-12 (day)

|

680

students

205 Bidwell Parkway




Buffalo

,

NY

14222




(716)885-6780




Grades:

9-12, PG

|

195

students

520 Hwy. 1 North




Camden

,

SC

29020




(800)948-6291




Grades:

7-12, PG

|

300

students

101 Aspetuck Avenue




New Milford

,

CT

06776




(860)210-3832




Grades:

9-12, PG

|

320

students

62 Alumni Drive




Canaan

,

NH

03741




(603)523-3548




Grades:

6-9

|

225

students

Slovenska 477/5




Karlovy Vary

,

Czech Republic

36001




00420353227387




Grades:

9-12

|

70

students

2001 Washington Street




Braintree

,

MA

02184




(857)400-9700




Grades:

9-12

|

400

students

1 High Street




Chesterton

,

United Kingdom

CB4 1NQ




01223314431




Grades:

9-12

|

381

students

68 New Dover Road




Canterbury

,

United Kingdom

CT1 3LQ




01227866540




Grades:

9-12, PG

|

440

students

43-45 Bloomsbury Square




London

,

United Kingdom

CB1 2JH




2078411580




Grades:

9-12, PG

|

240

students

425 South Lindbergh Blvd.




St. Louis

,

MO

63131




(314)692-6640




Grades:

6-12

|

815

students

785 Beaver Street




Waltham

,

MA

02452




(781)314-0806




Grades:

9-12, PG

|

180

students
This hub is designed as a guide to the financial side of things as you explore boarding schools.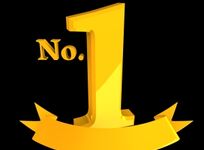 This cry is heard throughout the land as parents try desperately to compare one boarding school against another.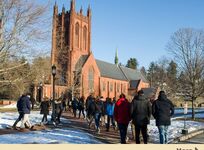 Graduates of boarding schools end up doing all sorts of things. Many of them become distinguished leaders in their chosen fields.