School Life
For boarding school students, and many teachers, the campus is home. Explore dormitory living, get expert advice on learning and living away from home and learn more about what can be done to help your child transition to and succeed in boarding school. Find resources for parents, teachers and students. We'll cover sustainability, boarding school jargon, and corporal punishment. Read first-hand accounts from parents of boarding school students, find graduation gift ideas, and learn why small classes are effective.
View the most popular articles in School Life:
American boarding schools face many challenges in the 21st century. We look at five of these and offer advice.
A day school is not an easy enterprise to run because, for one thing, it is dependent on the local economy and demographics. The closing of a major employer or the departure of young families from the area can challenge the existence of even the best-run private day school. In addition to those local conditions a boarding or residential school is also subject to national and global economic trends. Many American boarding schools have 10-20% of their students drawn from outside the United States. An economic downturn or civil strife can choke off the number of applicants coming from abroad. A weak national economy here at home can make it more difficult for parents to afford a boarding school education for their children. With these considerations in mind let's look at five challenges facing American boarding schools and some common sense solutions to those challenges.
1. The natural resistance to sending children to a residential school.
It is hard enough for most American parents to send their children away to college, much less boarding school. The idea of sending a fifteen-year old away to a residential high school meets with serious resistance from most parents. There are many reasons for this reluctance, but the primary ones are the high cost of boarding school and the feeling that the local public high school or private schools can do just as good a job of preparing their children for college. There's also a nagging concern that perhaps their son or daughter is not
In 1957-58 Peter Denis attended a boarding school in Switzerland. In this article he recounts his experiences for us.
Editor's note: In 1957-58 my cousin Peter Denis attended a boarding school in Switzerland. I posed a series of questions when I asked him to recount his experiences for us. ~Rob
What prompted your parents to send you to boarding school overseas? Which school did they send you to? How did you get there?
My parents wanted me to improve my French. So they sent me for one year after high school and before university to Ecole Nouvelle de la Suisse Romande, Chailly sur Lausanne, Switzerland. I was the third in a series of five people who had followed such a plan. The idea was to live in the boarding school together with the students doing regular studies. I was enrolled to learn French which I had already been exposed to over eight years growing up in my hometown of Montreal, Quebec. This Swiss school had a French second language program with dedicated teachers to accommodate students from around the world. The 18 students in my class came from the US, Norway, Sweden, Iran, Germany, to name just a couple of the countries.
There was no penalty for speaking English, but if you were going to survive, you had to learn French. Once your French was at an acceptable level, you were placed in the regular classes.
I traveled to Le Havre, France via a Cunard steamship from Montreal. Then I spent five days in Paris with cousins. This was before travel by jet.
Which grades did
The New England Preparatory School Athletic Council was founded in 1942. It has grown from eleven schools to over one hundred sixty schools. More about NEPSAC and private school sports here.
The New England Preparatory School Athletic Council was founded in 1942 as an informal association of prep school athletic directors in New England. What is very gratifying to see after over 70 years is the growth of the organization from the original eleven schools to a membership currently in the 160 range. That growth is proof of the importance which private schools attach to their athletic programs.
As I have stated many times, sports programs are not an optional extra in private schools. Sports programs are integrated fully into the education of young people in private schools which take the saying of the first century Roman poet Juvenal seriously. "Mens sana in corpore sano" which means a healthy mind in a healthy body. Private schools adopted this approach from the beginning. As a result, you won't find many private schools where sports are not compulsory. Sports are an integral component of most private school programs. Most schools set aside a weekday afternoon when the entire school engages in a variety of athletic activities. As you scan private school websites, explore the athletic offerings. One of them is sure to appeal to your youngster. Moreover, as she settles into her new school, you will soon discover that she is trying out several different sports, including some which you never thought she would try. The final point which I must make about private school sports is that they teach young people to integrate exercise into their daily lives. And that is a
Explore the incredible variety of athletics which schools offer. Athletics are not optional in boarding school. Athletics are one part of a comprehensive program most schools adopt to educate the whole child in mind, body and spirit.
I have assembled this spotlight on sports in boarding schools so that parents and prospective students can explore the incredible variety of athletics which schools offer. As I have pointed out many times, athletics are not optional in boarding school. Athletics are one part of a comprehensive program most schools adopt to educate the whole child in mind, body and spirit. What do you do if your child is not athletically inclined? Don't worry. Schools are accustomed to students with just about every background you can think of. Your child will surprise you after a few weeks at school by exclaiming "Mommy! I love sprinting!" If you live within driving distance of her school, even better. You can attend games. We used to enjoy driving up to the old girls' campus of Kent School on Skiff Mountain to watch our daughter play field hockey. The toughest issue with boarding school athletics which she will encounter is which ones to select.
Crew
69 schools offer crew. Most schools assume that their students have never rowed before. As a result, they offer a solid grounding in the sport combined with all the ergnometrics required.
Groton School, Groton, MA
"Since Groton's founding in 1884, rowing has been a prominent sport. Girls began to row as soon as the school became coed in 1976. Groton rows in 4 person shells with a coxswain to steer the boat and give commands. We generally have eight boats of girls for a team
Whether a school uses the Harkness Table™ or doesn't use the Harkness Table™ is a matter of teaching style worth exploring in some detail.
My apologies to Shakespeare! Whether a school uses the Harkness Table™ or doesn't use the Harkness Table™ is a matter of teaching style worth exploring in some detail. That is what you and I shall do in this little essay.
What's a Harkness Table™? Well, depending on how you look at it, it is a table. Some would say it is a method. We will look at Harkness™ from all angles so that you can understand it and decide whether sending your child to a school which uses Harkness Tables™ is something you value.
Background/history
First of all, the Harkness Table™ gets its name from a wealthy philanthropist by the name of
Edward Harkness
. He was a graduate of historic Saint Paul's School Concord, New Hampshire. In 1930 he gave $5,840,000 (approximately $60,000,000 in 2015 dollars) to Phillips Exeter Academy with the stated purpose, among other things, of changing the way students were taught. About one third of Edward Harkness' gift was used for the tables and necessary alterations to the classrooms in which they were installed. The rest was used for a host of other projects at Exeter including the addition of new teachers and halving the class size.
In Harkness' own words: "What I have in mind is (a classroom) where (students) could sit around a table with a teacher who would talk with them, and instruct them by a sort of tutorial or conference method, where (each student) would feel encouraged to speak up. This would be a real revolution in methods."
Interestingly enough,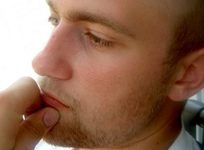 September 28, 2017
Use a spreadsheet to develop your initial list of schools. Here's how.
September 28, 2017
Finding the right boarding school for your child is one of the most important and expensive decisions you will ever make.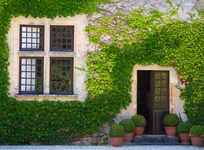 September 05, 2017
Generous financial aid and a commitment to diversity are hallmarks of the 21st century release of St. Grottlesex. More here.