Admissions
Boarding school admissions can be competitive. Our articles provide helpful resources to give your child a leg up on the admissions process. We'll help you discover the best ways to apply, provide tips on staying organized, and explain why school visits are so important. Should you read your child's admissions essay? Are test prep materials helpful? Why do I need recommendations? Find the answers to these questions and more here.
View the most popular articles in Admissions:
What do boarding schools look for as they review your child's application for admission? Everything. Well, probably not everything. But the more items on a school's admissions' checklist which you can cross off, the better. Since your child will most likely be heading off to boarding school in 10th grade, start thinking about the things boarding schools look for by the time your child is in 6th grade. Back to everything. Truthfully, acceptance at a boarding school is not based on any one thing. The school looks at each applicant's profile in depth. Decisions to admit students are made by a committee. That means your child's profile must impress several people with their varying perspectives.
Now, let's get one very common sentiment out of the way before we proceed much further. Many parents want their child to go to Exeter or Andover. Those are great schools, but they are extremely competitive, with acceptance rates of 17% and 14% respectively. Indeed, approximately 30 boarding schools have acceptance rates less than 30%. So, apply to an extremely competitive boarding school if you must. Just take the precaution of applying to several much less competitive schools. You can choose from over three hundred boarding schools with excellent programs, amenities, and reputations.
Incidentally, compare that choice of schools with the educational opportunities available in your town or city. The best thing about boarding school is that you can match your needs and requirements for your child's education very closely.
Important information about testing before submitting applications to boarding schools.
Is Independent School Right for Your Child?
Although independent schools are not required (and receive no governmental funding) to accommodate and provide related services to students with specialized educational needs, many excellent independent schools both routinely and enthusiastically enroll children who require these types of accommodations. When considering your child's education, do not count out private schools, anticipating they will be uncooperative or dismissive of your child's needs.
Not all students with an identified disability or disabilities require high levels of intervention in the academic setting, and in fact, many students are able to persevere and experience successin spite of the learning obstacles presented by their disability or disabilities.
Parents should always remember that they are their student's #1 advocates, replaced in this role only by their student as they begin to learn and understand their own exceptionalities and educational needs. Parents should not feel as though an independent school education is something they cannot pursue for their child simply because of a disability.
Standardized Testing: Its Importance and Value in Admission
The demands of the admission process for independent schooling can vary greatly from school to school, but it is safe to assume your student will need to sit for at least one form of standardized testing as part of any school's application process. In recent years, standardized testing has come under scrutiny. With increased emphasis on the weight it carries when measuring student academic achievement and in academic decision making, educators and parents alike have questioned the need and value of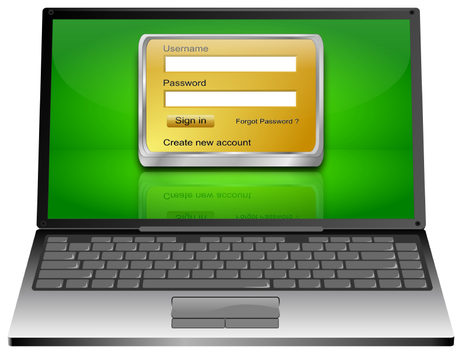 Two kinds of admissions are in use at American boarding schools: admissions with a fixed deadline and rolling admissions. We take a look at rolling admissions.
You will find two kinds of admissions in use at American boarding schools: admissions with a fixed deadline and rolling admissions. Let's take a look at rolling admissions and how it compares with admissions with a fixed deadline.
What is rolling admissions?
Rolling admissions refers to a school's practice of accepting applications within an admissions application window and acting on those applications within a couple of weeks or months as opposed to waiting until a fixed deadline to act upon those applications.
How does rolling admissions work?
Let's assume the rolling admissions window opens on September 1. You could submit your completed application on September 2 and expect to have a decision back from the school within a time frame from two weeks to two months. At a school with a fixed deadline for admissions you could submit your application on September 2 but not hear whether your child had been accepted or not until sometime in March, assuming the fairly common January 31 deadline.
Professor Allen Grove explains the various kinds of admissions in great detail. This is a longish but very thorough video which is well worth bookmarking for later viewing.
Many schools with rolling admissions have a priority deadline. You would be wise to submit your application well in advance of that deadline. Once all the places are filled, applications from candidates who would otherwise have been accepted will go on a wait list.
When is rolling admissions used?
Rolling admissions is used in 221 of the 297 boarding schools
Are you wondering about last minute admissions? Why do you have to visit schools? Answers to these and several more questions here.
We parents are always full of questions about boarding schools. We are aware of residential schools, but we are not familiar with how they operate. We also want to find out how to apply to boarding school and whether we are eligible for financial aid. Here then are my thoughts about some of the more common questions I receive.
Should I read my child's admissions essay?

Like a good attorney would answer, "It depends." I am a firm believer in not writing your child's admissions essay. Reading it is another matter. By the way, the admissions essay is the exercise which appears as part of the application. Typically you will see an instruction requiring the candidate to write answers in her hand. The essay must also be her original work. Madeira's essay form gives you a good idea of what is required.


Take time to explain to your child that what she writes and how she presents her ideas add up to a very powerful impression on the school's admissions' staff. Unlike a test or examination, there are no time limits when she writes her essay. She can even do a rough draft if she likes and then make a fair copy, as the English say. That way the content not only represents her best effort but the presentation shows her at her best. She wouldn't turn up for the interview wearing grungy clothes, would she? Therefore, she shouldn't submit an
Visiting schools on your short list is very important. During your visit observe and ask questions.
Many parents feel that they know a boarding school because they have spent time on its web site. They 'liked' the school's Facebook page and are following it on Twitter. They also have watched all the YouTube videos the school has posted on its YouTube channel. They and their child are convinced that the school is a good fit for them and their requirements. So why bother actually hopping on a plane, renting a car, booking accommodation and taking all that time to go and visit the school? It goes without saying that you need to visit any school to which you are thinking of sending your child. The school will insist on it because they want to meet you in person whenever possible.
Your educational consultant may have given the schools glowing reports. Your great uncle has always spoken about his years at one of the schools on your short list with great fondness. In fact he has given generously to his alma mater. One of your colleagues in the Boston office has a daughter at another school on your short list. She apparently loves her school's equestrian program. But that's their opinion. You and your child need to set foot on each campus on your short list, scope each one out and use your own judgement about whether your child will be happy there for three or four years. Here is a list of things to look for and questions to ask.
Things To Look For and Check Out
The
August 02, 2018
Explore the different types of boarding school options in the US. Find which type of boarding school is most appropriate for you.
July 18, 2018
It makes sense to cast your net widely when looking at boarding schools. Here's why.
July 04, 2018
The quality of a summer camp depends very much on the quality and experience of the folks running it. When you select a summer program run by a boarding school, you are getting a program with experienced, well-organized professionals at the helm. More here.