Admissions
Boarding school admissions can be competitive. Our articles provide helpful resources to give your child a leg up on the admissions process. We'll help you discover the best ways to apply, provide tips on staying organized, and explain why school visits are so important. Should you read your child's admissions essay? Are test prep materials helpful? Why do I need recommendations? Find the answers to these questions and more here.
View the most popular articles in Admissions:
The Association of Boarding Schools has a common admissions application form which simplifies the admissions application process.
If you are thinking about boarding school for your child, you will probably end up exploring the
TABS
site. The site has many useful features among them the Admission Application Form.
What's involved?
The
Boarding Schools Admission Application
aims to simplify the applications process. Back in the 90s each member of TABS had its own application process and forms. As a result, if you applied to three schools, you had three completely different sets of applications to complete and submit. TABS identified the forms which most boarding schools commonly used. Thus was the Boarding Schools Admission Application Form created.
The manner in which individual boarding schools use the admission application package is up to them. The application package consists of the following forms:
General Information
Applicant Questionnaire
English Teacher Recommendation Form
Math Teacher Recommendation Form
Head/Principal/Counselor Recommendation Form
Some boarding schools will use the entire set of forms. Others will just use the Recommendation Forms. And so on. Check with each school's admissions office to find out how they want their application prepared.
Whats next?
Download the
forms
. You can also view the forms online. They are all in Acrobat's PDF format which is viewable using the free Acrobat Reader.
Determine the forms for each school to which you are applying by contacting the admissions offices.
Also determine the additional forms individual schools may require as part of their admissions application package.
Make a list of admissions applications deadlines.
Make a
Applying to boarding school requires completing a sheaf of forms. We look at how to accomplish this important task.
Back in the 80s when our daughters applied to boarding schools, the process was entirely paper driven. The schools sent us thick envelopes full of forms which we had to complete. Then we mailed the completed applications to the schools. Thirty-five years later, I am very pleased to report that most schools applications processes have gone digital. That makes things so much easier. These days there are essentially four ways to apply to boarding schools:
1. Complete the application forms which the school has on its website.
2. Complete the common application which you can find on the SSAT website.
3. Complete the common application which you can find on the TABS website.
4. Complete the paper application forms which you have either downloaded or received from the school.
Applications on Individual School Web Sites
If you are applying to just one or two schools, then it might make the most sense to simply go to those schools' websites and complete the applications right there. Many schools allow you to complete the main application form online. You will still have to download teacher recommendation forms and requests for school transcripts, as well as addressing and putting stamps on the envelopes required.
You can also pay the application fee online with your credit or debit card. But, if you choose to use the school's application forms, just remember that those forms are specific to that school. They cannot be used for applications to other schools. That's the basic difference between applying on a school
Learn frequently asked questions about the boarding school interview process together with tips on how to make the most of your interview.
I wish that during the 15 years I worked in boarding school admissions,I had kept track of how many students I interviewed. I imagine it's a greater number than I would even guess. I loved to interview students and have that time to really get to know them -- who they are, what they hope to do, what they are looking for, how they might fit in at my school, what they bring with them. Sometimes, it was very clear to me that a student was nervous -- perhaps it was their first time in an interview situation. So I would start with "Are you nervous?" It's amazing how identifying that fear could somehow easily dissipate it as well. From there we were able to talk comfortably with one another and explore what we wanted to explore.Many of the students I work with in boarding school guidance have not interviewed before this point, which makes sense given their age. I like to guide them beforehand with how they might be more prepared -- both in terms of what they might be asked in an interview and what they might ask, as well as how to make a good impression. What should I wear?
I'm glad you asked! This is one of the first things I ask my students who are planning their visits! My general rule of thumb is to look neat and clean, and be comfortable. I suggest not wearing jeans, but also not wearing a coat
Can you get your children into private school well after the admissions deadlines have passed? The answer is a guarded "Yes!"
Your husband has just called to say that he got the promotion. The increase in responsibilities and the money make the move exciting. But it's July. And you will be relocating across the country. What are you going to do about the children's schooling? They have just finished 8th and 10th grade in the local public schools which happen to be in a really fine disctrict. It's too late to apply to a private school, isn't it?
This scenario gets played out in thousands of households all over the globe. If your spouse works for a multi-national firm, chances are that he will have to spend some time abroad. It's also pretty certain that your children will have to move in the middle of an academic year. Business never seems to pay heed to school calendars. Business is business and has a mind of its own.
So, is it too late to get your children into a private school? Absolutely not. And, frankly, if you have any idea that future moves may be in the offing, you need to consider seriously settling your children into boarding school. The stability of boarding school will help insulate your children from the stress and strain of moving.
Admissions After the Deadlines
Truthfully you will probably not be able to get your children into one of the very selective, highly competitive boarding schools UNLESS you or your spouse went to one of those schools. It would certainly be a long
There's a lot involved in selecting the right boarding school. Don't forget these ten important things when you apply.
As you begin the process of selecting a boarding school for your child, keep the following ten items in mind.
1. Submit your application before the deadline.

Waiting until the last minute to submit an application is never a good idea. Make sure your child's admissions folder is completed well before the admissions deadline. Admissions staff are intrinsically well-organized and detailed-oriented. They will appreciate the care and concern which you have shown to complete the file as soon as you can. After all, they can only begin their review process once the file is complete. If a school does not have a fixed admissions deadline but instead uses rolling admissions, the same rules of the road apply. Submit your application and all the supporting materials as soon as possible.

2. Give recommendation forms to your child's teachers early.

Don't hand the teacher recommendation forms to the teachers the week before they are due. That's discourteous, to say the least. Don't forget to put a stamp on all the return envelopes. Teachers will appreciate your thoughtfulness. Recommendation forms take time and care to complete. Give your child's teachers as much time as you possibly can to accomplish this task.

3. Schedule testing a month or more before the deadlines.

While you can schedule testing at the last minute and in some cases even do walk-ins, last minute test registration is not recommended unless you have no other alternatives. Bookmark the test schedule for easy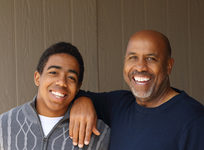 We explain how to make going off to boarding school your child's idea.
The quality of a summer camp depends very much on the quality and experience of the folks running it. When you select a summer program run by a boarding school, you are getting a program with experienced, well-organized professionals at the helm. More here.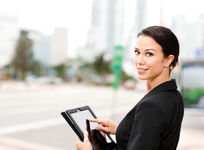 An education consultant knows schools. Like any professional he has vast experience in and knowledge of his chosen field.