How to Apply to Boarding School
There are several ways to apply to boarding school.
You have a couple of ways to apply to boarding school. Choose the method which is easiest for you.
Apply to the Individual Schools
You can always ask the schools to send you an applications package. Many schools have a 'request information' link on their websites. This will explain the applications procedure for that specific school. You will receive all the applications materials on paper. Complete these by hand or use a typewriter if you still have one around (remember typewriters?). Then snail mail the completed applications to the school.
Most schools will also have online applications. Online application forms have the advantage of saving time for the school because the data gets loaded right into their admissions database. The procedure varies from school to school but basically will have some sort of secure log in where you will find the instructions on how to apply. You complete some forms on line. Others, like the teacher recommendation forms, you will download and print.
Use a Common Application
The SSAT has an
applications service
to which many schools subscribe. This greatly simplfies the applications process to schools which use it.
Stay Organized
Stay organized by using our
Applications Calendar
. There are many deadlines. And they won't all be the same at different schools. Always submit your application as soon as you can, in any event no later than 2 or 3 weeks before the dealine.
Stay on top of the
teacher recommendations
and transcripts. Don't leave these until the last minute. Transcripts take time to prepare and certify. Teachers are busy people who will appreciate lots of advance time to draft a thoughtful recommendation for your child.
Pay the application fees. Most schools will acept credit card payments online. Let the school know if you cannot afford the application fees.
If you applied to a school with a January deadline, you will receive an admissions letter in mid-March. If it is a thin envelope, you probably were rejected. If it is a thick envelope, it will contain an
acceptance letter
together with forms which must be completed and returned together with a deposit in order to hold your place in the class. It is also possible that the school didn't accept you just yet, but instead put you on a
waitlist
. If that's the case you will have to wait until sometime in April before hearing whether or not you have a place.
Remember: a private school does NOT have to accept your child. Private schools can be as picky as they want to be and there is absolutely nothing you can do about it. Unlike public schools who must take every student who resides in their district, private schools select their students on the basis of certain standards and, most importantly, how the application will fit into the school community.
Learn about the Post-Graduate(PG) Year, and how it can benefit certain students.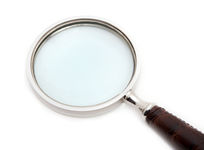 Boarding Schools in a Minute gives an overview of independent residential schools in North America.
No shortcuts exist to filling the seats in your private school. It requires savvy, effective marketing. More here.