Boarding Schools with IB Programs
The International Baccalaureate programmes cover the entire K-12 spectrum with three distinct educational curricula. In this article, we focus on American private high schools which offer the Diploma Programme.
August 17, 2017
As you consider sending your child off to boarding school, you have concerns. Every parent does. We address some of those concerns for you.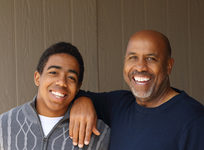 August 16, 2017
We explain how to make going off to boarding school your child's idea.
August 05, 2017
Boarding schools are a subset of private schools which many people don't know much about. Here are five points to ponder as you research boarding schools.