School Life
For boarding school students, and many teachers, the campus is home. Explore dormitory living, get expert advice on learning and living away from home and learn more about what can be done to help your child transition to and succeed in boarding school. Find resources for parents, teachers and students. We'll cover sustainability, boarding school jargon, and corporal punishment. Read first-hand accounts from parents of boarding school students, find graduation gift ideas, and learn why small classes are effective.
View the most popular articles in School Life:
Teaching or working in a boarding school is quite unlike any job in a day school.
Teaching or working
in a boarding school is quite unlike any job in a day school. Why? Because in most schools you will live above the store as it were. Most faculty, deans and heads of school as well as some key support staff such as the admissions and development directors are housed in school accommodations as part of their
conditions of employment
.

Home and School
Boarding schools are self-contained communities. Students and faculty eat together. They share relaxing times watching TV and playing games together. That is because teachers and staff in a boarding school function
in loco parentis
. They take the place of parents literally and figuratively. They play a powerful role in shaping and guiding their young charges while they are at school. Because the students cannot escape at the end of classes, they cannot avoid
the strong influence
teachers have on them. This is
a major reason
many parents send their sons and daughters off to boarding school.

Finding a Job
Boarding schools have their own jargon just like any activity or affinity group has.
Boarding schools have their own jargon just like any activity or affinity group has. Here are some of the more common terms and acronyms which you are likely to encounter as you explore boarding schools.
ADD/ADHD
ADHD or Attention Deficit Hyperactivity Disorder was previously known as ADD or Attention Deficit Disorder. In all probability, you won't notice signs of ADHD until your child starts school. If he exhibits any symptoms of ADHD, the school will bring it to your attention. The next step is to him evaluated professionally. The syndrome is treatable. There are hundreds of private schools which have the experienced, professional staff who can work effectively with children who learn differently. Explore that option thoroughly. This video shows what Forman School offers
ACT
ACT is an acronym for American College Testing program. ACT and the SAT are the two most common college standardized tests of academic readiness for college level studies. Most private schools offer test preparation for the SAT. If you prefer to have your child take the ACT, make sure that you advise the school as soon as you can.
Crew
Crew is the ancient sport of rowing. Rowing in shells is a popular sport in many boarding schools. Typically, crew is offered in the fall and spring. Schools participate in regional and international competitions called regattas. Events such as The Head of the Charles and Henley draw rowers from all over the world. In many ways, Crew
What does boarding school life look like? View photos from a variety of boarding schools and see if you can also picture yourself there.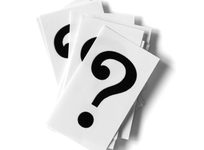 Readers send dozens of questions via Facebook, Twitter and email. What do they ask? Readers want to know which is the best school in a particular country or region. A close second is figuring out how to pay for a private school education. Here are some readers' questions with my answers.
Private school mottoes speak to the high-minded purposes for which most schools were founded.
If you are just beginning to explore boarding schools, this article will give you an overview of the subject. We also point out a couple of things to watch for as you begin your exploration.