For the 2023 school year, there is 1 college-prep and junior boarding schools serving 64 students located throughout Norway.
Best Norway Boarding Schools (2023)
School
Location
Grades
Students
A+ World Academy
(8)
International (on a Tall Ship)
Kristiansand, Norway 4610
3475677083
Frequently Asked Questions
How many boarding schools are located in the Norway?

There is 1 college-preparatory boarding schools located in the Norway.
What is the oldest boarding school in the Norway?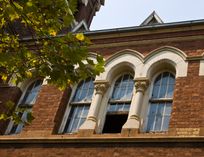 5 Founders and Their Boarding Schools
What prompts somebody to start a boarding school? The motives range from idealism to munificence right on through to capitalism. The common thread seems to be ample capital and a vision of what education can do.
Navigating Crisis: Best Practices in Public Relations for Boarding Schools
Discover effective strategies for handling crises in boarding schools and maintaining a positive reputation. This article explores best practices in public relations, emphasizing transparent communication with the community, parents, and the media. Learn from real-life examples of successful crisis responses and the pitfalls of stonewalling. Gain insights into community engagement, parent communication, media management, and the importance of proactive measures. Elevate your school's crisis management approach and foster trust during challenging times. Read now to ensure your boarding school is well-prepared to navigate any crisis with resilience and integrity.