You've decided boarding school may be the best option for your child's education. Now it's time to find a school that meets the needs of your family. Determine when your child is ready to attend boarding school, learn why students can benefit from a single-sex education, and get tips on finding data and comparing schools. Discover the benefits of education consultants, explore Quaker schools, and find get expert advice on making an informed decision.
View the most popular articles in Choosing a School:
First of all let's define competitive. At its most basic level a competitive boarding school is one which admits less applicants than it receives applications from. For example, a school has a fixed admissions deadline of January 31 each year. Last year it received 250 applications for 100 places. That means that 150 applicants were not accepted by the school. Perhaps some of them were put on the waiting list but we will look at that later.
So, essentially a competitive boarding school receives more applicants than it has places which it can offer to those applicants. Within the scope of competitive schools are several subsets. There is nothing official here, of course, as no organization will officially state that such and such a school is a highly competitive school or a less competitive school and so on. Having said that, you do not have to know a lot about private schools
to look at the data
which our site Boarding School Review offers after doing a little sorting of acceptance rates.
The other filter which we have to apply is for admissions to special schools. These schools which specialize in teaching students with learning disabilities, for example, have acceptance rates which are generally subject to other variables. In most cases we will classify these as non-competitive.
So, where are we going to set the bar? Anything below a 25% acceptance rate is very competitive. 26-50% is competitive. 51-75% is less competitive. Individual educational consultants will have their own scales . . .
read more
The boarding school choices available to international students are as immense as they are exciting. Boarding school fairs, like Linden's Summer & Boarding School Expositions, are the most comprehensive way to start you on your path to studying at one of these prestigious institutions.
Throughout the year, we host events in all corners of the world to meet families, agents and consultants, and introduce them to our network of Premier Boarding Schools from the United States, Switzerland, Canada, United Kingdom, and other countries. The fairs are free, and organized months in advance to ensure you receive the most complete information.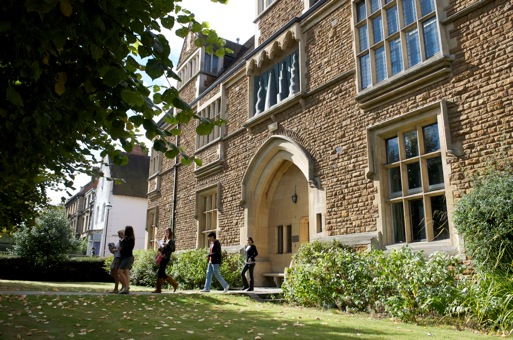 When you come to an event, a team greets you and your family and guides you through the process of gathering information and meeting school representatives with programs suited to your goals and interests. Whether you're looking for a brief summer program, an intensive two-month summer course, a full academic year, or a Post-Graduate year, you have many options. Most schools have boarding programs for students ages 14-18. Some schools offer boarding for children as young as eight, and others often have Post-Graduate programs for students as old as 20.
The fairs are held in central hotel exhibition halls typically in the afternoon to early evening. Families are welcomed in and asked if they are looking for a particular program, for example, summer programs featuring ESL in the United States. Using our expertise, we direct families to the schools with relevant programs. The atmosphere is warm and . . .
read more
Every now and then the question does occur to me, as it should to you, exactly why is it that I think a certain school is one of the best schools. Inevitably I have to conclude that the best schools have all of the following characteristics. What's more they have them in abundance. Now, before you start thinking that I am only talking about older established schools, that ain't necessarily so. I am aware of a couple of newer schools which fit neatly into the category of best schools simply because they have all of the characteristics explained below. So let's take a look at what I think the traits of the best schools are.
Great leadership
The best schools have strong, dynamic, dedicated leaders. They are led by women and men who have a clear vision of what they plan to accomplish. They also have the experience to execute their plans in order to achieve that vision. The head of a best school is a superb fund-raiser. She is a capable administrator. She leads by example. She expects the best from everybody in her school community.
Solid support of the trustees
I know of several schools which could have been great. But they never made it because their fractious board of trustees kept getting in the way of progress. Change is never easy. But oftimes it seems that boards have a rather difficult time with change. That always surprise me because most board memberstend to come from business . . .
read more
As you work your way through the process of choosing the right boarding school for your child, you will find it very easy to get side-tracked. Nothing wrong with getting side-tracked. Just make sure that you get yourself back on track. There are three to five schools for you to visit. Lots of observations, evaluations, assessments and questions. Make sure that you have checked all the boxes.
___1. Location
The location of the boarding schools on your list is important simply because travel these days is never easy. Review the logistics involved carefully. Ideally you don't want to be more than a couple of hours from the school. That may seem unrealistic but practically speaking it is not. For example, there are dozens of schools within an hour of Boston's Logan Airport. From there you can get to many major metropolitan areas within two hours. Incidentally, those New England boarding schools are old hands at transferring students from campus to airport. Those are precision operations honed over many years so that just about every travel eventuality is thought of. Naturally, cellphones make communications with you waiting anxiously on the other end much easier than they were back when my daughters went to boarding school. So draw a circle 60-120 miles out from any major airport. If boarding schools fall within the circle, you should be all set.
___2. Academics
Once you have more or less decided where you are looking for schools, then you can begin to get granular with that very important . . .
read more
Finding the right boarding school for your child is one of the most important and expensive decisions you will ever make. You might try to research thoroughly on your own, only to find that most websites look alike, and very few give information on the profile of typical accepted students. Families who want guidance often turn to "independent educational consultants" or, IECs.

IECs are professionals who are paid by the family to advise them on the boarding school search and admissions process. Many offer full service comprehensive packages that span over a year's time, and others have shorter packages or an hourly rate. A typical consultation starts with a focus on the student's background and interest in boarding school. This includes a review of his transcript, testing, activities, interests, and academic successes and challenges of the past. An IEC talks with the student and parents about goals for the future and what they hope to get out of the boarding school experience. Consultants might give examples of schools that are nurturing or offer learning support, or those which give extra help to students when they need it, whether they ask for it or not! IECs discuss the pros and cons of the more rigorous schools, or might help a family decide whether to repeat a year. Families might hear about how the schools are different from each other, and why a single sex school might be beneficial, or why a rural, primarily boarding . . . read more
Recent Articles
Published October 25, 2015
It makes sense to cast your net widely when looking at boarding schools. Here's why.