About the Author:

College Enrolled
Vanderbilt University
Home Town, State (Country)
Dalton, GA
Years Attended Boarding School
4
Activities During Boarding School
I was involved in Varsity Wrestling and Tennis (Manager). The YMCA (Vice President), Honor Council, Dance Committee, Class Officer (Vice President), Yearbook (Editor), Drama and Magazine.
Review

Description

Vanderbilt University

My experience at Darlington was excellent. I was an only child who was suddenly thrown into an environment where I had 30 brothers with whom I lived with on the floor and a roommate, whom. . .
April 26, 2017
Vision. Generosity. High-minded principles. These are the hallmarks of the benefactors of the five schools featured in this article.
April 25, 2017
Does your son or daughter ride? Are you thinking about finding a private school which will suit both your academic requirements and your child's penchant for riding? Let's look at a couple of schools with riding programs.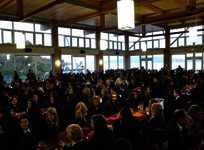 April 19, 2017
Get admissions officer's Clayton Johnston's perspective on how to choose the best boarding school for you.