Talking face-to-face with admissions officers is a great way to learn more about boarding schools. You can do this in a number of settings:
Boarding school fairs bring together representatives from dozens of boarding schools, making it convenient to learn about a number of schools in one day. During the fair, a general information session is provided for families, giving information on choosing and applying to schools. Each school will also have a booth where you can talk to an admissions officer and pick up informational materials. Fairs also sometimes feature speakers (e.g., a panel of parents might be featured, giving further insight into the experience of sending children to boarding schools).
Open houses let families meet students and faculties on campus. The value of a school visit can't be overemphasized, and open-houses are one of the best ways to learn about schools and meet other prospective applicants as well. Interviews can also be typically arranged during open houses.
Receptions are events hosted by each particular school in certain geographic areas, sometimes a rented room in a function hall, or the home of an alum or parent. Usually an admission officer is present, and will do a presentation, slide show, or show the school video before answering questions.
Also note that even if you cannot attend a particular function, you can still contact admissions officers if they are still in your area. Admissions officers can usually set up a home visit or interview if circumstances permit. Go find boarding school events!
Mastering the Boarding School Selection Process: A 5-Step Guide
Discover the ultimate 5-step guide to choosing the perfect boarding school for your child. Explore essential factors, such as academics, campus facilities, extracurricular activities, and more. Make an informed decision to provide your child with an enriching and transformative educational experience. Read now!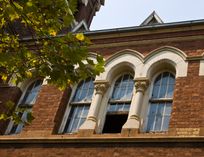 5 Founders and Their Boarding Schools
What prompts somebody to start a boarding school? The motives range from idealism to munificence right on through to capitalism. The common thread seems to be ample capital and a vision of what education can do.