Teaching in a Boarding School
Teaching or working in a boarding school is quite unlike any job in a day school.
Teaching or working
in a boarding school is quite unlike any job in a day school. Why? Because in most schools you will live above the store as it were. Most faculty, deans and heads of school as well as some key support staff such as the admissions and development directors are housed in school accommodations as part of their conditions of employment.

Home and School
Boarding schools are self-contained communities. Students and faculty eat together. They share relaxing times watching TV and playing games together. That is because teachers and staff in a boarding school function
in loco parentis
. They take the place of parents literally and figuratively. They play a powerful role in shaping and guiding their young charges while they are at school. Because the students cannot escape at the end of classes, they cannot avoid
the strong influence
teachers have on them. This is
a major reason
many parents send their sons and daughters off to boarding school.

Finding a Job
There are a few tricks to
applying for a private school job
. The main one is to make sure that you get across your love of teaching. If you are seeking employment at a boarding school for any other reason, beware. You must love teaching AND you must love being around young people 24/7. If you don't, you will not be happy and you will not last long.
If you are invited to the school for
an interview
, expect a serious vetting process. Schools are extremely particular about hiring new faculty. They will most likely send you around to several people which might include a dean, a head of school, her assistant and your future department chair person. Be prepared for a thorough grilling if the powers that be decide that you are a serious contender for the position. Are you
gay
? Be honest about your life-style. In many schools, it will not be an issue.
If luck is on your side, you will receive the happy news you have been waiting for. Welcome to St. Swithin's!

Resources
Explore 13 great reasons to benefit from choosing a boarding school in sunny Florida.
This cry is heard throughout the land as parents try desperately to compare one boarding school against another.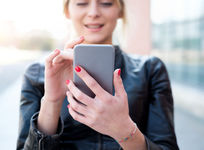 Your graduates can do everything on their smartphones with one click. An alumni relations app will allow them to click a gift to their alma mater. More here.