Northwood School - Review #1
About the Author:

College Enrolled
Northwood
Home Town, State (Country)
Chicago, IL
Years Attended Boarding School
1
Activities During Boarding School
I have played hockey my entire life and the coaching staff at Northwood are leaders in the hockey areana. I came to Northwood because of the hockey and academic program. Northwoods community in the mountains is a great setting to go to school. The small town community and close bond with your teammates from all over the world has made me feel at home. I feel very fortunate to have such a opportunity to attend Northwood.
Review

Description

Northwood

The academics are very challenging. The professors really care about the success of each student. They will offer assistance to ensure the rigorous material is thoroughly understood. The classes are very small, perfect for serious. . .
May 10, 2018
The ideas and suggestions offered here are aimed at the small to medium-sized schools which have limited marketing resources.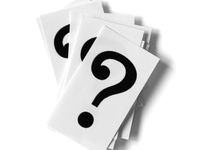 May 09, 2018
Inevitably at some point while you are looking at boarding schools, your child will ask what it's like living at boarding school. Here are some answers to those questions.
May 03, 2018
The quality of a summer camp depends very much on the quality and experience of the folks running it. When you select a summer program run by a boarding school, you are getting a program with experienced, well-organized professionals at the helm. More here.