Learn about the benefits of a small boarding school.
When choosing a boarding school, size can easily determine the ultimate experience your child will have, both educationally and socially. Small boarding schools provide both intimate learning environments and close bonds within the student body, and are a great choice to any student looking for personal attention in the classroom.
What is the Definition of a Small Boarding School?
While boarding schools are generally already small in comparison to public schools, small boarding schools typically have less than 200 students enrolled in the program, with some institutions boasting as small a roll call as 25 students. According to the Small Boarding School Association, they are characterized by their low student-teacher ratio and emphasis on individual learning.
Small boarding schools can also be highly specialized. For example, some schools within this category have programs designed for children with learning disabilities like Attention Deficit Disorder.
What Kind of Advantages Do Small Boarding Schools Offer?
Small Class Sizes
- For students who want more attention in the classroom, small boarding schools are a great option. Small classroom sizes help students find and build relationships with mentors. This opportunity for more personal contact and communication with teachers and counselors is unique to the small boarding school environment.
Accessibility of Teachers and Academic Help
- Not only is close teacher-student interaction a priority, the depth of relationships in small boarding schools reaches far beyond the classroom as teachers often serve additional roles as coaches and dorm parents. Students will
Learn about the benefits of attending a Quaker boarding school.
While each Friends school has its own unique style and personality, they all have a common purpose: not only to provide a rich and challenging education but also to foster the ideals of community, spirituality, responsibility and stewardship. A hallmark of the Quaker school experience is the basic beliefs that we are all teachers and learners and that each child has unique gifts and talents. Students are called upon to discover their own voices and interests within the framework of rigorous, college-preparatory academics. The foundation of the educational experience is built upon the ideal that students' quality of character – what kind of people they are becoming – is as important to their lives and to the world as their intellectual growth and exploration.
Because a Quaker education endeavors to be a socially responsible one, Friends schools' curricula emphasize service, social action and experiential learning. Can an education be socially responsible and academically rigorous at the same time? Educators in Friends schools believe that one is not developed at the expense of the other; instead, they work in tandem to prepare students for college and for life.
How do students learn community, responsibility and stewardship? By living it! The Quaker belief of the "Inner Light" or that of God in each of us creates an atmosphere of tolerance and openness. Students are led by example not only to respect the perspectives and talents of others in the community, but so to learn from them. Friends schools campuses are culturally, religiously, racially and socio-economically diverse
Learn how financial aid works in boarding schools.
One of the major issues most families consider when thinking of sending their child to boarding school is the cost. Though it may seem daunting, the boarding school financial aid process isn't as complex as you might think, and understanding the system will pay off in the long term.
Recently, boarding schools began reshaping their financial aid policies to allow more talented, middle-class students to attend their schools. Today, a large percentage of students at boarding schools receive some form of financial aid from grants, and in some cases that number is as high as 40%. Each school's aid policy is different, and officers are your best bet for accurate information. Contacting them will give you a better understanding of the steps you will need to take, but below are some basic tips that will apply to all schools.
What is financial aid?
Financial aid is funding intended to help students cover the cost of attending private schools (tuition, board, fees, etc.). Aid does not have to be repaid (unlike loans).
Generally, the endowment of a school correlates directly into the amount of financial aid that can be offered. Each year, a percentage of the budget is set aside for financial aid. Thus, it's very easy for a boarding school to run out of financial aid.
Tip: sending in all the required documents as soon as possible increases the chances that your student gets an affordable package.
What types of financial aid are there?
What does boarding school life look like? View photos from a variety of boarding schools and see if you can also picture yourself there.
With over 250 schools available in the United States, boarding school is appealing to international students. Discover why boarding school is a popular option for international students around the world.
With over 250 schools in the United States, American boarding schools appeal to international families for a variety of reasons. According to
The Association Of Boarding Schools (TABS)
, international students make up about 15% of the population of their member schools. We look at some of the reasons why an American boarding school is a popular option with international students around the world.
A world-class education
Almost all American boarding schools offer rigorous academics combined with compulsory athletics and a wide variety of extracurricular activities. But even more important to a parent who is probably going to remain at home while her child goes off to school in the United States, boarding schools take the safety and well-being of your child very seriously. While your child is at school, 24/7 supervision is what you can expect to find at a boarding school in the United States. During vacations, the school will help you find a host for your child in lieu of flying him back home if that is not possible.
The academic programs at boarding schools exceed any federal, state, and local requirements. College preparatory schools usually offer
Advanced Placement
courses or the
International Baccalaureate
curriculum. Standards are high. The other advantage of an American boarding school is the small class size. Typically the teacher to student ratio is 1:15 or even less.
What is an international student?
Learn why more and more students are choosing to do a gap or post graduate (PG) year at boarding school.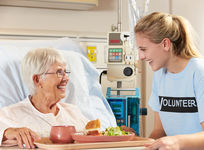 The typical three-month-long summer break gives juniors and seniors a great opportunity to explore a variety of situations and options.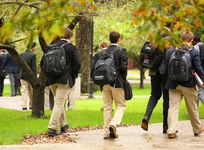 Learning about a school from its website and social media pages is useful as you decide which school to choose. So is hearing what the school's alumni say about their alma mater.