Is boarding school right for you? Boarding schools offer a wealth of experiences in both learning and living which will do you well in later life.
Going to boarding school isn't an easy decision. You'll need to adjust to a new environment. The physical separation from your family and old friends can make the decision emotionally difficult. Financial costs are also a consideration. Is it worth it? Couldn't the same education and experience be offered by a private day school? Or a magnet school? Or a good public high school?
Things you should consider and compare:
Depending on where you live, local schooling options can compare to boarding schools in several ways. Nearby private day schools, magnet schools, or public high schools can naturally have very bright student bodies and qualified faculty. Academic and extracurricular offerings can also be equally challenging and diverse. If you're considering local options besides boarding school, compare these important considerations:
Attention to students - boarding schools generally have small class sizes that help teachers engage every student in the classroom. Classroom settings are often specifically designed to encourage student participation and eye contact among everyone in class.
Quality of faculty - the majority of boarding school faculty have advanced degrees in their subject.
Quality of resources - student resources at boarding schools, such as the libraries, arts facilities, and athletic complexes, are often better than those at many colleges and universities.
Challenging academics - academics at boarding schools operate at very high levels. Students are encouraged to question and discuss a wide array of subject matter in an environment where it is cool to learn.
Broad and diverse offerings - the academics at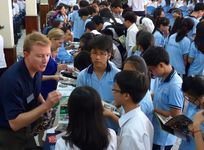 The boarding school choices available to international students are as immense as they are exciting. Boarding school fairs, like Linden's Summer & Boarding School Expositions, are the most comprehensive way to start you on your path to studying at one of these prestigious institutions.
Learn about the many benefits of boarding schools in Canada.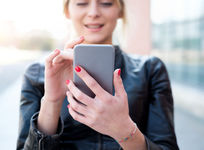 Your graduates can do everything on their smartphones with one click. An alumni relations app will allow them to click a gift to their alma mater. More here.