Cate School - Review #4
About the Author:

College Enrolled
Brown University
Home Town, State (Country)
Vallejo, CA
Years Attended Boarding School
4
Activities During Boarding School
Senior Prefect, Writer's Workshop, Jazz Band, Student Rep for Disciplinary Committee, Tour Guide, Round Square International, Varsity Lacrosse, Varsity Tennis, Varsity Soccer, Contributor at Cate Review, Dance, Diversity & Inclusivity Programming, Tour Guide
Daily Schedule:
Weekday
Weekend
| | |
| --- | --- |
| 9:00 AM | Sleep In |
| 9:30 AM | Go to Sunday brunch in pajamas, wait in line for a made-to-order omelet |
| 10:00 AM | Make plans with friends at the breakfast table to go into town |
| 11:00 AM | Lazily walk back to the dorm and run into teachers and friends on the way |
| 12:00 AM | Get on the bus to Carpinteria |
| 12:30 AM | Grab a drink and a burrito to-go |
| 1:00 PM | Sit at the beach - eat, chat, read English homework |
| 4:00 PM | Catch the bus back to campus |
| 6:00 PM | Dinner |
| 8:00 PM | Study hours |
Review

Description

Yale University

On the surface Cate is defined by its dedicated commitment to service (the school motto is "Servons" meaning "to serve"), its more casual and down-to-earth California vibes, and its interest in the outdoors as a. . .

University of Southern California

Cate is a very unique school located by the ocean and mountains which allows for a great deal of outdoor activities while still being in California. . .

Trinity University

I have heard that the majority of schools on the west coast have a relaxed environment but Cate had that coupled with the incredible location on a hill overlooking Carpinteria and the Pacific Ocean. Our. . .

Brown University

At Cate I engaged with learning in a completely different way. I entered Cate thinking that the best thing about this kind of education was it would get me into a good college and therefore. . .

College of William and Mary

The word, I feel, that always describes Cate best is "community." I left my local public high school to attend Cate because I wanted to be in a residential high school community, and that's exactly. . .

Show more reviews

(8

reviews)
May 10, 2018
The ideas and suggestions offered here are aimed at the small to medium-sized schools which have limited marketing resources.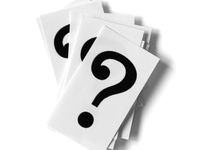 May 09, 2018
Inevitably at some point while you are looking at boarding schools, your child will ask what it's like living at boarding school. Here are some answers to those questions.
May 03, 2018
The quality of a summer camp depends very much on the quality and experience of the folks running it. When you select a summer program run by a boarding school, you are getting a program with experienced, well-organized professionals at the helm. More here.