Deerfield Academy - Review #4
About the Author:

College Enrolled
Princeton University
Home Town, State (Country)
Los Angeles, CA
Years Attended Boarding School
4
Activities During Boarding School
I was the editor-in-chief of the school newspaper, co-captain of the cross country team, a member of varsity track, a participant in wind ensemble and chamber music groups, captain of the math team, a participant in Model United Nations, and a Franklin County Big Brother.
Daily Schedule:
Weekday
| | |
| --- | --- |
| 8:30 AM | AP Spanish Language |
| 9:15 AM | AP Physics |
| 11:00 AM | Advanced Math Tutorial (Linear Algebra and Complex Analysis) |
| 12:00 AM | Sit-down lunch |
| 12:45 AM | Honors Literature |
| 1:30 PM | Wind Ensemble |
| 2:15 PM | AP Economics |
| 3:00 PM | Cross Country Practice |
| 6:00 PM | Sit-down dinner |
| 11:30 PM | Sleep |
Weekend
| | |
| --- | --- |
| 8:00 AM | Wake up and eat breakfast |
| 10:30 AM | Get on the bus to go to an away meet |
| 2:00 PM | Cross country race |
| 7:00 PM | Get back having eaten dinner on the bus |
| 8:00 PM | Go to a school-sponsored dance, movie, show, etc. |
| 11:00 PM | Check-in at the dorm |
| 12:30 PM | Sleep |
Review

Description

St. Lawrence University

The teacher-student relationship at Deerfield played a huge role in my Deerfield experience. First off, there is a great teacher student ratio, making class sizes small, which allows students to get to know teachers more. . .

St. Lawrence University

Deerfield is set in a historic New England village preserved from the 18th century. History and heritage are therefore prevalent in all aspects of life at the school. The campus matches the lovely. . .

Colby College

The most important things about my Deerfield experience were the relationships I fostered with peers and teachers. There is something about Deerfield that attracts interesting people and you don't have to dig deep to. . .

Princeton University

Two aspects of Deerfield that make it unique as a high school are the dynamics of a student body of 600 and the school spirit. The school has a tight-knit atmosphere because the student body is. . .

Middlebury College

Deerfield is a small school (600 students) that emphasizes community. If you pay a visit and take a tour you will hear and feel that consistently. I loved that aspect and now that I am. . .

Show more reviews

(1

reviews)
May 10, 2018
The ideas and suggestions offered here are aimed at the small to medium-sized schools which have limited marketing resources.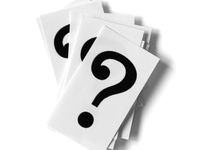 May 09, 2018
Inevitably at some point while you are looking at boarding schools, your child will ask what it's like living at boarding school. Here are some answers to those questions.
May 03, 2018
The quality of a summer camp depends very much on the quality and experience of the folks running it. When you select a summer program run by a boarding school, you are getting a program with experienced, well-organized professionals at the helm. More here.