St. Margaret's School - Review #2
About the Author:

College Enrolled
Case Western Reserve University
Home Town, State (Country)
Cantho, Vietnam
Years Attended Boarding School
4
Activities During Boarding School
My most favorite leadership position at SMS is being a boarding prefect for two years, and specifically I was Head Boarding Prefect my senior year. Also, as a senior, I was a peer leader who mentored a small group of eighth and ninth graders and worked with other leaders in the Student Government Association. Throughout my four years at SMS, I was also involved in class officers as a secretary, Dance Repertoire, Novice Crew team, student ambassador, desk aide, Tides--the school literary magazine, and Green Team--the school environmental club.
Daily Schedule:
Weekday
| | |
| --- | --- |
| 7:30 AM | Breakfast and Breakfast sign-in |
| 8:30 AM | Chapel |
| 9:00 AM | Classes |
| 12:30 AM | Advisor/ Advisee Lunch |
| 1:15 PM | Classes |
| 3:00 PM | Classes done - TA (Teacher Available) starts |
| 4:30 PM | Sports |
| 5:30 PM | Dinner |
| 7:15 PM | Study Hall (2 hours) starts |
| 11:00 PM | Asleep |
Weekend
| | |
| --- | --- |
| 9:00 AM | Wake up for breakfast |
| 10:00 AM | Call home and plan for the weekend |
| 12:00 AM | Lunch (either go to town or to the dinning hall) |
| 1:00 PM | Laundry and take naps |
| 3:00 PM | Do homework |
| 5:30 PM | Dinner (either go to town or to the dinning hall) |
| 6:30 PM | Spend time with friends |
| 7:30 PM | Either go to dorm activities or sign out for off campus trips |
| 12:00 PM | Asleep |
Review

Description

University of Rochester

At St. Margaret's School, girls have the opportunity to not just gain a better education, but also to be around people whom they will have with them through their lives. As a senior, I have. . .

Case Western Reserve University

For me, SMS is unique because it is truly a second home that anyone can be a part of. The sense of community also builds around the school motto, "As we grow in age. . .

University of Virginia

St. Margaret's offers a unique boarding school experience in part thanks to its location right on the Rappahannock River. The school encourages girls to take advantage of the river, both as an educational and extracurricular. . .

Auburn University

St. Margaret's has such a strong staff. The teachers honestly care about their students and their success in school. Being a teacher at a boarding school is hard because of the extra commitments. . .

Show more reviews

(-1

reviews)
May 10, 2018
The ideas and suggestions offered here are aimed at the small to medium-sized schools which have limited marketing resources.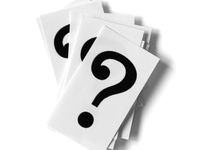 May 09, 2018
Inevitably at some point while you are looking at boarding schools, your child will ask what it's like living at boarding school. Here are some answers to those questions.
May 03, 2018
The quality of a summer camp depends very much on the quality and experience of the folks running it. When you select a summer program run by a boarding school, you are getting a program with experienced, well-organized professionals at the helm. More here.