Stevenson School - Review #3
About the Author:

College Enrolled
Santa Clara University
Home Town, State (Country)
Stockton, CA
Years Attended Boarding School
4
Activities During Boarding School
Technical Theatre, Musical Theatre, IT Services, Student Government, Prefecting in dorms, Student Tour Guide, Science Club, Radio Management I helped run the after school technical theatre program, held various higher positions on Student Council, was a prefect and head prefect, Station manager and Webmaster of the radio station, president of the science club.
Review

Description

Stevenson University

Every teacher is always accessible and they are always friendly. I felt so at home there. They also have a counseling center where they take ideas from students about how to improve the school psychologically. . .

Elon University

Stevenson is a stunning atmosphere both beauty and quality of life. The school is situated in Pebble Beach, on the beautiful Monterey Peninsula. However, the scenery is not the most beautiful part about Stevenson. The. . .

Santa Clara University

The most striking thing about Stevenson School is the immense support system at so many different levels. No matter what issues you may face, there is the exact person you need to help you there. . .

NYU

My favorite parts about Stevenson are the beach near-by and the friendly environment. When I was at Stevenson, I walked or ran down to the beach at least three times a week. The view down. . .

Harvard College

Stevenson has a uniquely warm and comforting environment - something I felt the first time I stepped on campus to visit the school. The students are friendly and the teachers are caring; the campus. . .

Show more reviews

(6

reviews)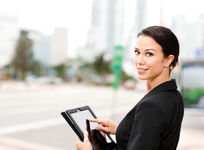 August 14, 2018
An education consultant knows schools. Like any professional he has vast experience in and knowledge of his chosen field.
August 02, 2018
Explore the different types of boarding school options in the US. Find which type of boarding school is most appropriate for you.
July 18, 2018
It makes sense to cast your net widely when looking at boarding schools. Here's why.