Stevenson School - Review #1
About the Author:

College Enrolled
Stevenson University
Home Town, State (Country)
Sedona, AZ
Years Attended Boarding School
4
Activities During Boarding School
EXPO (an eleven day backpacking expedition) leader, Student Council, Residential Activities Committee head, Community club co-leader, Red Cross club leader, life-guard, Vailima committee (for the school book that publishes student work), swimming, Cross Country, school play, and NaNoWriMo.
Daily Schedule:
Weekday
| | |
| --- | --- |
| 8:00 AM | Start the day and school |
| 3:00 AM | Get out of school. |
| 3:30 AM | After school sport. |
| 5:30 AM | Club/Council meeting. |
| 5:45 AM | Dinner. |
| 7:30 AM | Study Hall. |
| 10:00 AM | Enjoy the night or sleep! |
Weekend
| | |
| --- | --- |
| 10:00 AM | SLEEP. |
| 11:00 AM | Still sleeping. |
| 12:00 AM | Yeah...probably still sleeping. :-P |
| 12:00 AM | Go to the Del Monte Center with friends. |
| 4:00 PM | Enjoying the weekend! Swimming, maybe. |
Review

Description

Stevenson University

Every teacher is always accessible and they are always friendly. I felt so at home there. They also have a counseling center where they take ideas from students about how to improve the school psychologically. . .

Elon University

Stevenson is a stunning atmosphere both beauty and quality of life. The school is situated in Pebble Beach, on the beautiful Monterey Peninsula. However, the scenery is not the most beautiful part about Stevenson. The. . .

Santa Clara University

The most striking thing about Stevenson School is the immense support system at so many different levels. No matter what issues you may face, there is the exact person you need to help you there. . .

NYU

My favorite parts about Stevenson are the beach near-by and the friendly environment. When I was at Stevenson, I walked or ran down to the beach at least three times a week. The view down. . .

Harvard College

Stevenson has a uniquely warm and comforting environment - something I felt the first time I stepped on campus to visit the school. The students are friendly and the teachers are caring; the campus. . .

Show more reviews

(6

reviews)
June 22, 2018
Applying to boarding school requires completing a sheaf of forms. We look at how to accomplish this important task.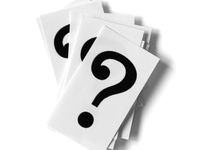 May 09, 2018
Inevitably at some point while you are looking at boarding schools, your child will ask what it's like living at boarding school. Here are some answers to those questions.
May 03, 2018
The quality of a summer camp depends very much on the quality and experience of the folks running it. When you select a summer program run by a boarding school, you are getting a program with experienced, well-organized professionals at the helm. More here.