Camden Military Academy - Review #7
About the Author:

College Enrolled
University of South Carolina
Home Town, State (Country)
Camden, SC
Years Attended Boarding School
2
Activities During Boarding School
Well of course there is the Military aspect, which creates a structure that follows you for the rest of your life. Being a Captain over my barack's was the first time I really felt responsibility that was very demanding, even overwhelming at times, but at the same time I was very proud of myself for enduring this and is something I would do again. Also at Camden Military Academy I was fortunate enough to be selected as a member of the Junior Leadership, which was a great experience in which me and 4 other of my school mates got to attend a special meeting between us and students from other schools monthly. I also participated in baseball, which my coach was a former collegiate athlete who played for Citadel, which was another form of structure building due to him having very similar practices to those at which he attended at Citadel, which also conditioned in terms of physicalness as well.
Daily Schedule:
Weekday
| | |
| --- | --- |
| 6:00 AM | Wake up and Clean Room and yourself up for the day |
| 7:00 AM | Breakfast formation and meal |
| 8:00 AM | PT, Drill, Study Hall before class (one of these) |
| 10:00 AM | Class |
| 12:00 PM | Break from class, lunch formation and meal |
| 1:00 PM | Class |
| 4:00 PM | Free Time |
| 6:00 PM | Dinner Formation and Meal |
| 7:00 PM | Study Hall |
| 9:00 PM | Lights Out |
Weekend
| | |
| --- | --- |
| 8:00 AM | Optional Breakfast |
| 9:00 AM | Free Time |
| 12:00 PM | Lunch formation and meal |
| 1:00 PM | Free Time |
| 6:00 PM | Dinner Formation and Meal |
| 7:00 PM | Free Time |
| 9:00 PM | Free Time in barack's |
| 12:00 AM | Lights Out |
Review

Description

Camden Military Academy

For one, we are a military boarding school. That means not only are we living at school 24/7, we are embroiled in a lifestyle of JROTC during our time at Camden Military. We also only. . .

Stony Brook University

An important aspect at Camden Military Academy that helped me succeed was the small classroom sizes because it allowed me to build strong relationships with my teachers which aided me to get high grades. The. . .

The Citadel

A couple things that make my school unique, is the superb training in leadership and excellence. As well as the environment which pushes everyone to achieve greatness. . .

Stanly Community College

I was not doing well. Lost with no direction. Basically I was failing subjects not attending school so we tried different ways even home school but I would not do the work. I was. . .

Embry Riddle Aeronautical University; Liberty University

The teachers at CMA care. They not only care about your education, but they care about your success as an individual - no matter which direction you decide to head in life. Literally. . .

Show more reviews

(5

reviews)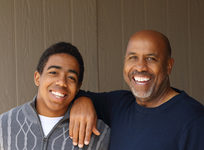 September 17, 2018
We explain how to make going off to boarding school your child's idea.
August 28, 2018
The quality of a summer camp depends very much on the quality and experience of the folks running it. When you select a summer program run by a boarding school, you are getting a program with experienced, well-organized professionals at the helm. More here.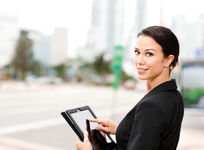 August 14, 2018
An education consultant knows schools. Like any professional he has vast experience in and knowledge of his chosen field.