New Hampton School - Review #4
About the Author:

College Enrolled
Syracuse University
Home Town, State (Country)
Lima, none
Years Attended Boarding School
2
Activities During Boarding School
During my time at New Hampton I participated in different sports such as the Equestrian Club, Basketball, Softball, Field Hockey, Ice Hockey and Tennis. This activities were held every afternoon and they gave me a chance to distress and meet new people that I didn't see throughout my school day. These activities also gave me an opportunity to find what I really liked. My favorite sports ended up being both Hockeys. I was an alternate captain for JV Field Hockey and I was in charge of the locker room music for Ice Hockey. I liked these two so much, that when I went back home during senior year, I started practicing Field Hockey with my national team, and now, before coming to college I took some Ice Hockey coaching in New York and now I plan to play both Field and Ice Hockey in college, at the club level. I mainly tried to focus on school and sports during the school year. However there was this one time in Junior Year when I decided to take part in the talent show and dance and sing "Te Dejo Madrid" by Shakira in front of the whole school. I think this is something that I wouldn't have dared to do anywhere else. But New Hampton, just felt like home, I felt I could be myself there every day, so I just thought "why not". I always tried to keep my activities diverse, so during breaks I would try to go abroad or do programs that I could use to grow personally and also link to my IB CAS. For instance in Junior Year, I went to Costa Rica and helped at an orphanage for a week and before starting Senior Year, I went to Georgetown University to enroll in a week Model UN program (which made me fall in love with International Relations and choose that as my major). After that, I went to Syracuse University to take part in an architecture program (which I realized was not really the major I wanted to pursue, but made me realize that was the school for me).
Review

Description

William and Mary

I'll say two, first the absolutely perfect layout of campus. You have majority of your classes right on academic row which makes the trip to classes easy especially in the winter when you're trying to. . .

Hobart and William Smith

One important aspect of the school is the technology. Due to the school's sponsorship each students get their own iPad which is set up to have grades, assignments, ways to take notes, textbook, and more. . .

Hobart and William Smith Colleges

I believe the overall feel of my school was the most unique part of it. Campus always felt like a big family. My teachers and dorm parents had no problem letting me do homework in. . .

Syracuse University

New Hampton offered me so many opportunities that I'm grateful for, that I don't know where to start. Something that was different about New Hampton than other schools I had attended was the IB program. . .

Harvard

I think IB program in this school is very helpful for students to prepare for the collage and universities. Also, teachers are always on the campus, so it is always helpful for students to do. . .

Show more reviews

(3

reviews)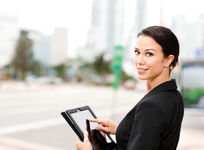 August 14, 2018
An education consultant knows schools. Like any professional he has vast experience in and knowledge of his chosen field.
August 02, 2018
Explore the different types of boarding school options in the US. Find which type of boarding school is most appropriate for you.
July 18, 2018
It makes sense to cast your net widely when looking at boarding schools. Here's why.