Reflections and Advice:
1.) What do you think makes your school unique relative to other boarding schools?
One important aspect of the school is the technology. Due to the school's sponsorship each students get their own iPad which is set up to have grades, assignments, ways to take notes, textbook, and more. This program helped me to develop better strategies of organization and studying, as well as time management skills.
2.) What was the best thing that happened to you in boarding school?
One of the best things that happened to me were the people I met and all of the relationships I formed. I grew so much in my short time at NHS and wouldn't of changed it for anything. I appreciated the openness to try new things and all the different opportunities that I could have.
3.) What might you have done differently during your boarding school experience?
My only advice is to try new things and take a leap of faith. Even if something is completely outside your comfort zone why not give it a try, it will play off. My best memory of this was the first time I got on stage at improv. My teacher made me do something he knew I was scared of, but I did it, and it was one of the best experiences that made me comfortable to go on the stage several times after that.
4.) What did you like most about your school?
The community. The dorm parents, friends from all over the world, the teachers and advisor.
5.) Do you have any final words of wisdom for visiting or incoming students to your school?
Take a class with Mr. Sampson.
Academics:
1.) Describe the academics at your school - what did you like most about it?
My favorite part about NHS was the relationships that I built with my teachers. I felt more comfortable to be outside my comfort zone in a classroom setting where my teachers were welcoming and friendly. Even after I have graduated I have been able to keep in touch with many of these teachers and use them as references. I built most of these relationships inside the classroom as well as in the cafe, walking around campus, dorm parents, and coaches. Another great aspect of NHS was the variety of classes that you can take. Some of my favorite classes were the art classes and theatre classes. Having access to different types of classes such as these broadened my opinions of the arts and free to express my creativity.
Athletics:
1.) Describe the athletics at your school - what did you like most about it?
NHS had a large range of athletic programs to choose between as you had to choose one each season (fall, winter, spring). This gave you the ability to focus on athletics or decide you want to do other things. Depending on the sport ranged the level of competitiveness and depending on what level you participated in (JV, Varsity, Club). However, the school held much pride in their great athletic programs.
Art, Music, and Theatre:
1.) Describe the arts program at your school - what did you like most about it?
One of my favorite parts of NHS was the arts program. Depending on your interest you can take music classes, focus on theatre, or art classes and there were never few to choose from. I admired the displays of art around campus and the concepts that were often held. Many students even recorded their own music and do theatre as their afternoon activity. My art class was one of my favorite classes that I took in high school and where I was constantly pushed to try new things or experiment with whatever I wanted to try.
Extracurricular Opportunities:
1.) Describe the extracurriculars offered at your school - what did you like most about it?
Volunteering was a large part of the school with a couple of days dedicated to helping out the surrounding activates and some project week trips focused on volunteer work (project week is the first week of spring break where each student must choose something to do whether staying on campus for small activities, IB work, or traveling to Europe).
Dorm Life:
1.) Describe the dorm life in your school - what did you like most about it?
I really liked that the dorms were much smaller than many other schools and were more house styled. My dorm only had about 18 students living in it. I loved this as you can get close with the people in your dorm (especially being new).
Dining:
1.) Describe the dining arrangements at your school.
There are plenty of options especially if you are vegan or vegetation. In addition, there are plenty of ways that you can make anything you want (sandwiches, salads, etc.) with the panini makers, salad bar and more. It was especially great on Sundays when they would make omelettes, bacon egg and cheese's, or anything else you could want at brunch. We also did have dress dinners about once a month where you would dress up and sit with an assigned table.
Social and Town Life:
1.) Describe the school's town and surrounding area.
There isn't much surrounding the school. Advisors often took students out but there isn't anything in walking distance. However, you can order in food at any time form local restaurants.
2.) Describe the social life at your school - what did you like most about it?
I transferred from a different boarding school and was beyond amazed at how kind, open, and welcoming the community was to me. I felt comfortable almost immediately. There was also a common area where everyone would hang out and where I made most of my friends, one of the best areas on campus.
I'll say two, first the absolutely perfect layout of campus. You have majority of your classes right on academic row which makes the trip to classes easy especially in the winter when you're trying to. . .
I think IB program in this school is very helpful for students to prepare for the collage and universities. Also, teachers are always on the campus, so it is always helpful for students to do. . .
One important aspect of the school is the technology. Due to the school's sponsorship each students get their own iPad which is set up to have grades, assignments, ways to take notes, textbook, and more. . .
Show more reviews (

5 reviews

)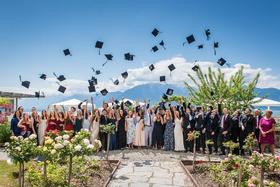 Nurturing Futures: A Journey through Boarding at Haut-Lac School in Switzerland
Nestled in the hills overlooking Lake Geneva in the French-speaking part of Switzerland lies an educational gem that embodies a unique blend of academic excellence, cultural richness and a profound sense of community. Founded over 30 years ago, Haut-Lac International Bilingual Day and Boarding School is now home to both 600 day students and a maximum of 30 boarders from around the world.
What To Wear at Your Job Interview
Navigating job interviews can be stressful, but knowing what to wear shouldn't be. Our comprehensive guide covers the essential dress code tips for men and women interviewing at boarding schools. Make your first impression count with style and professionalism.
Navigating the Modern Maze: Emerging Challenges for Boarding Schools
Explore the pressing challenges facing boarding schools, from marketing difficulties and rising insurance costs to facility maintenance and recruitment of competent trustees and teachers. This article delves into these complex issues and proposes innovative strategies to overcome them.