New Hampton School - Review #5
About the Author:

College Enrolled
Harvard
Home Town, State (Country)
Portland, Maine, ME
Years Attended Boarding School
1
Activities During Boarding School
I did 10 club activities, and it was a great chance to know everyone in the school. Also, by being in a lot of club, I had opportunities to stand in front of everyone during the school meeting. It was a great experience in NHS.
Review

Description

William and Mary

I'll say two, first the absolutely perfect layout of campus. You have majority of your classes right on academic row which makes the trip to classes easy especially in the winter when you're trying to. . .

Hobart and William Smith

One important aspect of the school is the technology. Due to the school's sponsorship each students get their own iPad which is set up to have grades, assignments, ways to take notes, textbook, and more. . .

Hobart and William Smith Colleges

I believe the overall feel of my school was the most unique part of it. Campus always felt like a big family. My teachers and dorm parents had no problem letting me do homework in. . .

Syracuse University

New Hampton offered me so many opportunities that I'm grateful for, that I don't know where to start. Something that was different about New Hampton than other schools I had attended was the IB program. . .

Harvard

I think IB program in this school is very helpful for students to prepare for the collage and universities. Also, teachers are always on the campus, so it is always helpful for students to do. . .

Show more reviews

(3

reviews)
May 10, 2018
The ideas and suggestions offered here are aimed at the small to medium-sized schools which have limited marketing resources.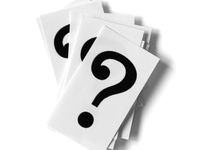 May 09, 2018
Inevitably at some point while you are looking at boarding schools, your child will ask what it's like living at boarding school. Here are some answers to those questions.
May 03, 2018
The quality of a summer camp depends very much on the quality and experience of the folks running it. When you select a summer program run by a boarding school, you are getting a program with experienced, well-organized professionals at the helm. More here.