Walnut Hill School for the Arts - Review #3
About the Author:

College Enrolled
University of Southern California
Home Town, State (Country)
Peaks Island, ME
Years Attended Boarding School
2
Activities During Boarding School
At Walnut Hill I was head of Student Activities during my senior year. We set up a variety of activities on campus for students to enjoy, including poker tournaments, World Series viewing parties (this happened to be the year the Red Sox won, and being so close to Boston, we had much celebration to do), trips to nearby locations such as apple picking, movie outings, ice skating, etc. We even set up a campus-wide game of Mafia, which proved to be very successful and was a fun and interactive way to unite engage students and faculty. There were also a ton of student groups to join - LGBT, International clubs, film clubs, music clubs, leadership retreats, yearbook staff, etc. We had a student president the represented the entire campus, as well as a senior class president. We had weekly assemblies where the entire school would gather to discuss upcoming events, view student performances and allow students and opportunity to make announcements. I ran the booth for the assembly for a year or so, playing music and assisting with technical operations. There are plenty of ways to get involved on campus and the whole school really has a sense of being run as a community.
Review

Description

Bard College

The arts focus of Walnut Hill made it so the students were all artistically passionate, creative, and motivated. Also the classes were catered towards this kind of thinking, so it was engaging to take part. . .

Eastman school of Muisc

As our school is an art school, it was unique that all academic classes end at 2pm and resuming art classes from then. . .

University of Southern California

Walnut Hill is - as the name suggests - a school for the arts. This not only means that each student is immersed in both academic classes typical of any high school and also rigorous. . .
May 10, 2018
The ideas and suggestions offered here are aimed at the small to medium-sized schools which have limited marketing resources.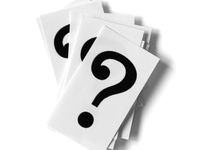 May 09, 2018
Inevitably at some point while you are looking at boarding schools, your child will ask what it's like living at boarding school. Here are some answers to those questions.
May 03, 2018
The quality of a summer camp depends very much on the quality and experience of the folks running it. When you select a summer program run by a boarding school, you are getting a program with experienced, well-organized professionals at the helm. More here.