Westminster School - Review #1
About the Author:

College Enrolled
New York University
Home Town, State (Country)
New York, NY
Years Attended Boarding School
4
Activities During Boarding School
I played soccer, squash, and lacrosse. I was lacrosse captain by my senior year. For activities I was in Black and Gold (Campus Tours), John Hay Society (Chapel program and fund raising), Multicultural Club, Investment Club, and dorm prefect.
Review

Description

New York University

The atmosphere of the campus was amazing. The actual layout of the campus made it very easy to feel like a close community. We gathered as a school pretty often and that made us a. . .

Elon

The teachers are always available and more than happy to help any student with anything even if it's not for their specific class. The sense of community between the students, faculty, and staff is like. . .

Connecticut College

While Westminster, is a similar size to many schools, the general atmosphere on campus is one that cannot be replicated at any other school. The faculty and staff are committed to fostering relationships with the. . .

University of Richmond

Someone once said, " From the outside looking in, you can never understand it. From the inside looking out, you can never explain it." This holds true for Westminster's sense of Community. We are one. . .

Washington and Lee University

Westminster is uniquely a close knit community, which produces well rounded kids. Everyone must participate in an after school activity (usually sports, community service, theater) every day- 6 days a week. Family style dinners are. . .

Show more reviews

(2

reviews)
May 10, 2018
The ideas and suggestions offered here are aimed at the small to medium-sized schools which have limited marketing resources.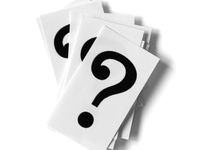 May 09, 2018
Inevitably at some point while you are looking at boarding schools, your child will ask what it's like living at boarding school. Here are some answers to those questions.
May 03, 2018
The quality of a summer camp depends very much on the quality and experience of the folks running it. When you select a summer program run by a boarding school, you are getting a program with experienced, well-organized professionals at the helm. More here.