Fork Union Military Academy - Review #2
About the Author:

College Enrolled
United States Naval Academy
Home Town, State (Country)
Baltimore, MD
Years Attended Boarding School
4
Activities During Boarding School
Battalion Sub Commander my senior year, Played Football, on the Chess Club.
Review

Description

Hampden-Sydney College

There is no other school in the country that takes immature boys and turns them into total men. Body/Mind/Spirit are the three core values that FUMA strives to advance, and they do one helluva job. . .

United States Naval Academy

The one subject program allowed me to focus on a subject and master it before moving on to the next...this immersion made a big difference for me. The Military, religious atmosphere give me an. . .
May 10, 2018
The ideas and suggestions offered here are aimed at the small to medium-sized schools which have limited marketing resources.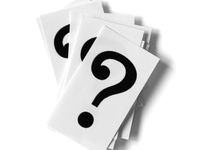 May 09, 2018
Inevitably at some point while you are looking at boarding schools, your child will ask what it's like living at boarding school. Here are some answers to those questions.
May 03, 2018
The quality of a summer camp depends very much on the quality and experience of the folks running it. When you select a summer program run by a boarding school, you are getting a program with experienced, well-organized professionals at the helm. More here.