Camden Military Academy - Review #1
About the Author:

College Enrolled
The Citadel
Home Town, State (Country)
Charleston, SC
Years Attended Boarding School
1
Activities During Boarding School
I participated in Cross Country, Soccer, The Key Club and represented alpha company for the club.
Review

Description

The Citadel

A couple things that make my school unique, is the superb training in leadership and excellence. As well as the environment which pushes everyone to achieve greatness. . .

Stanly Community College

I was not doing well. Lost with no direction. Basically I was failing subjects not attending school so we tried different ways even home school but I would not do the work. I was. . .

Embry Riddle Aeronautical University; Liberty University

The teachers at CMA care. They not only care about your education, but they care about your success as an individual - no matter which direction you decide to head in life. Literally. . .

Catawba College

Camden Military Academy was a very different school. Not in the sense that it was strictly a military school, but because it has had a positive affect on me personally. As i chose to go. . .

University of South Carolina

The first unique aspect of the school is the combined military approach and the factor that not many students are allowed to attend. The way that there is a limited focus of students from. . .

Show more reviews

(3

reviews)
May 10, 2018
The ideas and suggestions offered here are aimed at the small to medium-sized schools which have limited marketing resources.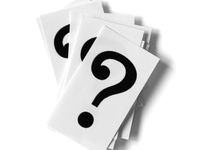 May 09, 2018
Inevitably at some point while you are looking at boarding schools, your child will ask what it's like living at boarding school. Here are some answers to those questions.
May 03, 2018
The quality of a summer camp depends very much on the quality and experience of the folks running it. When you select a summer program run by a boarding school, you are getting a program with experienced, well-organized professionals at the helm. More here.