Reflections and Advice:
1.) What do you think makes your school unique relative to other boarding schools?
In addition to the high school on Cranbrook, we additionally had an art college that allowed us to observe and experience a multitude of art every day adding to the Cranbrook experience. Consequently, the 500 acre campus is filled with history and value that you wouldn't receive at another high school. Also, Cranbrook has students from all around the world, allowing for its students to experience many cultures every day.
2.) What was the best thing that happened to you in boarding school?
I made the best friends and met the most incredible people. I have grown up so much from attending Cranbrook and truly have learned to appreciate the beauty in everything. The most important thing I learned at Cranbrook was how important my family is and to truly appreciate them and all they do for me. Additionally, how amazing it is to be surrounded by such a large support system of teachers and staff and students that want to see you succeed and become the best version of yourself. I thank Cranbrook and owe them everything for my success.
3.) What might you have done differently during your boarding school experience?
I would have gone to boarding school starting my freshman year, I loved Cranbrook so much that I wish I would have been able to spend all four years on campus. My advice for anyone attending Cranbrook is to really enjoy the moments you have the and appreciate the people you meet, because there is no place like Cranbrook. It is truly the most incredible gift to attend Cranbrook and I am forever grateful for my parents for allowing me to attend such an amazing school.
4.) What did you like most about your school?
I honesty don't think I can choose one thing I loved most about Cranbrook. The entire experience was amazing and I will never be able to thank everyone who helped me along the way enough for everything Cranbrook has given me. It is honestly a once in a lifetime experience.
5.) Do you have any final words of wisdom for visiting or incoming students to your school?
Just enjoy your time at Cranbrook. No amount of time there will be long enough. Appreciate every challenging moment that pushes you outside your comfort zone and makes you a better version of you.
Academics:
1.) Describe the academics at your school - what did you like most about it?
I loved the the academics offered students a rigorous, yet interesting schedule. The days were built on a block schedule; therefore, all our days were not the same and were based on more of a "college-like" schedule, allowing students to better prepare for college. Additionally, most of the teachers at Cranbrook are Doctors and have extensive knowledge on the topics we are covering. The student to teacher ratio is small making it easier for each student to have more one on one time. The classes were difficult with a pretty large work load, in order to prepare students for college, I can honestly say that the amount of work is in some cases equal or more than the workload I have at the University of Michigan. All of my classes were very diverse. Despite the extremely competitive environment at Cranbrook, there is no other school that has students more willing to help one another out.
Athletics:
1.) Describe the athletics at your school - what did you like most about it?
Our athletics program were very well managed. They offered every sport possible from fencing to football, lacrosse to swimming and rowing to track. Most of our sports teams would place within the state every year. The coaches are incredibly dedicated and supportive of its players, as well as the athletic department as a whole. There is a mandatory athletic requirement, but this can be filled with other things such as plays or an intense dedication to a club in the case sports really aren't a students things.
Art, Music, and Theatre:
1.) Describe the arts program at your school - what did you like most about it?
The Visual Arts, Music and Theatre program and Cranbrook are amazing. Our school has multiple theaters on campus, an art museum, and a whole art building that contains the band, orchestra and choir rooms, many different art rooms including, but not limited to: a ceramics studio, a weaving studio with 40+ looms, a metal smith room, painting and drawing rooms. The teaching and facilities are so incredible and dedicated to furthering a students knowledge of the arts. The hallways are filled with students art and put it on display. The school is so committed to the arts and constantly works to further them.
Extracurricular Opportunities:
1.) Describe the extracurriculars offered at your school - what did you like most about it?
The extracurricular opportunities were endless and if what you were looking for wasn't there you could start a club for it. Super diverse. Clubs include: debate, cabinet, big brother big sister, Model UN etc.
Dorm Life:
1.) Describe the dorm life in your school - what did you like most about it?
The dorms at Cranbrook were separated by gender: girls on one campus, boys on another. Rooms were doubles and singles. Singles and doubles with conjoined jack and jill bathrooms, some with own bathrooms. We had kitchenettes with food and drinks that were available 24/7. Dorm rooms were based on grade and leadership positions within dorms. RAs got first room pick, then seniors and so on. You were able to pick your roommate.
Dining:
1.) Describe the dining arrangements at your school.
The dining halls were large and the food was amazing. The staff worked to personalize the meals for the students. Dining halls were daily, 7-9 breakfast, lunch 11-1, dinner 5-8. No assigned seating.
Social and Town Life:
1.) Describe the school's town and surrounding area.
The town had many restaurants, malls, movies and places to go. It was a quick ride from Cranbrook to Birmingham.
2.) Describe the social life at your school - what did you like most about it?
Everyone was inclusive and excepting of the different cultures on campus.
Daily Schedule:
Weekday
Weekend
9:00 AM
wake up, breakfast
8:00 AM
hangout with friends
Extremely diverse educational community that encourages students to get involved. The school has a very well-rounded educational team that makes you feel home whilst providing with an excellent academic schedule. All the teachers and staff. . .
In addition to the high school on Cranbrook, we additionally had an art college that allowed us to observe and experience a multitude of art every day adding to the Cranbrook experience. Consequently, the 500. . .
Definitely its renowned Harkness discussion. The principal is based off the idea that the students are of such a high intellect that they are able to teach each other, and thus the teacher of the. . .
Show more reviews (

7 reviews

)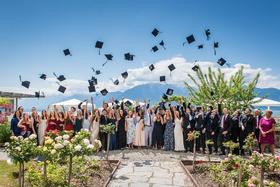 Nurturing Futures: A Journey through Boarding at Haut-Lac School in Switzerland
Nestled in the hills overlooking Lake Geneva in the French-speaking part of Switzerland lies an educational gem that embodies a unique blend of academic excellence, cultural richness and a profound sense of community. Founded over 30 years ago, Haut-Lac International Bilingual Day and Boarding School is now home to both 600 day students and a maximum of 30 boarders from around the world.
Navigating the Modern Maze: Emerging Challenges for Boarding Schools
Explore the pressing challenges facing boarding schools, from marketing difficulties and rising insurance costs to facility maintenance and recruitment of competent trustees and teachers. This article delves into these complex issues and proposes innovative strategies to overcome them.
What To Wear at Your Job Interview
Navigating job interviews can be stressful, but knowing what to wear shouldn't be. Our comprehensive guide covers the essential dress code tips for men and women interviewing at boarding schools. Make your first impression count with style and professionalism.