Cranbrook Schools - Review #2
About the Author:

College Enrolled
Yale University
Home Town, State (Country)
Bismarck, ND
Years Attended Boarding School
4
Activities During Boarding School
The extracurricular opportunities at Cranbrook Schools are outstanding. There are also many clubs and organizations that allowed me and other students to go out and make a difference. For example, a club at the school named, "Bridge The Divide" is a club that allows the students to travel to parts of Detroit and work with other schools to do activities that impact not only the city, but the lives of the individuals involved. There are also political clubs that allow students to discuss politics with others that are interested, and there are even clubs that are just disguised fun things that are a way to spend time with others. I think having these clubs help many students either get involved in things that they are interested in, or learn to come out of their shells and become more comfortable with their peers.
Daily Schedule:
Weekday
| | |
| --- | --- |
| 9:00 AM | A Format Class |
| 10:00 AM | B Format Class |
| 11:00 AM | Assembly/Break |
| 12:00 AM | Lunch |
| 1:00 PM | Break |
| 2:00 PM | D Format Class |
| 3:00 PM | After School Activity |
| 4:00 PM | After School Activity |
| 5:00 PM | F Format Class |
| 6:00 PM | Dinner |
Weekend
| | |
| --- | --- |
| 12:00 PM | Brunch |
| 1:00 PM | Playing Frisbee |
| 2:00 PM | GYM |
| 3:00 PM | Church |
| 4:00 PM | Go around downtown |
| 5:00 PM | Dinner |
| 6:00 PM | Dorms visits |
| 9:00 PM | Check in |
| 10:00 PM | Homework |
| 11:00 PM | Sleep |
Review

Description

University of Michigan

In addition to the high school on Cranbrook, we additionally had an art college that allowed us to observe and experience a multitude of art every day adding to the Cranbrook experience. Consequently, the 500. . .

Yale University

Definitely its renowned Harkness discussion. The principal is based off the idea that the students are of such a high intellect that they are able to teach each other, and thus the teacher of the. . .

University of Miami

I believe that Cranbrook Schools is unique due to their campus atmosphere. Set up similar to a college campus, it gave students independence and the ability to make their own. . .

University of Michigan

The campus is peaceful and beautiful. It's unlike any campus anywhere. I enjoyed exploring many hidden trails with friends and alone. There are two campuses for upper school students: Kingswood and Cranbrook. Ladies reside in. . .

Tufts

For me, living and working on a boarding school campus that was surrounded in nature made Cranbrook a very special place. Everyday was like finding a new adventure to embark on - from the small. . .

Show more reviews

(4

reviews)
May 10, 2018
The ideas and suggestions offered here are aimed at the small to medium-sized schools which have limited marketing resources.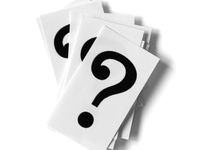 May 09, 2018
Inevitably at some point while you are looking at boarding schools, your child will ask what it's like living at boarding school. Here are some answers to those questions.
May 03, 2018
The quality of a summer camp depends very much on the quality and experience of the folks running it. When you select a summer program run by a boarding school, you are getting a program with experienced, well-organized professionals at the helm. More here.