Wolfeboro: The Summer Boarding School - Review #1
About the Author:

College Enrolled
Gettysburg College
Home Town, State (Country)
Kabul, Afghanistan, PA
Years Attended Boarding School
1
Activities During Boarding School
During my time at Wolfeboro, I played in every sports that were available ( Soccer, basketball, softball, volleyball...). I also was interested in arts so I spent time in the art room as well in order to do some art works.
Review

Description

Gettysburg College

Wolfeboro: The Summer Boarding school is one the most influential Summer schools. I had a wonderful summer, learning and experiencing new things, particularly the small class rooms where teachers have plenty of time to sit. . .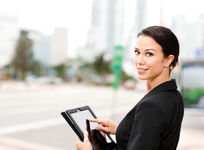 August 14, 2018
An education consultant knows schools. Like any professional he has vast experience in and knowledge of his chosen field.
August 02, 2018
Explore the different types of boarding school options in the US. Find which type of boarding school is most appropriate for you.
July 18, 2018
It makes sense to cast your net widely when looking at boarding schools. Here's why.