The Putney School - Review #4
About the Author:

College Enrolled
N/A
Home Town, State (Country)
Weare, NH
Years Attended Boarding School
4
Activities During Boarding School
Musical Theatre, A Capella Group, Leadership position as a student dormhead.
Review

Description

Bard College

My school had a phenomenal work program, where students were expected to complete jobs around the school 6 days a week. These jobs included working on the farm, preparing meals, cleaning up after meals, cleaning. . .

Gap Year

Putney is a coeducational boarding and day school in Vermont. It values and practices progressive education, and has a diverse and rigorous curriculum. It boasts a strong academic program, along with a work job program. . .

University of Maine

Hands on discussion based learning as well as a focus on the individual. Relationships between students and teachers were much my friendly. Also real working experience (cooking food, working in the barn). . .

N/A

Putney is, to summarize, a very unique school. It is extremely progressive, and fosters independence quite well. The classes are mostly discussion based, with not a lot of busy work, and the teachers are competent. . .

Colgate University

The unique thing about Putney is that there is a fully working dairy farm on campus. There is a big work program than instills work ethic and responsibility in the students and this includes working. . .

Show more reviews

(8

reviews)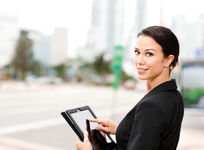 August 14, 2018
An education consultant knows schools. Like any professional he has vast experience in and knowledge of his chosen field.
August 02, 2018
Explore the different types of boarding school options in the US. Find which type of boarding school is most appropriate for you.
July 18, 2018
It makes sense to cast your net widely when looking at boarding schools. Here's why.