Middlesex School - Review #3
About the Author:

College Enrolled
Princeton University
Home Town, State (Country)
Acton, MA
Years Attended Boarding School
4
Activities During Boarding School
Cross Country and Track Captain; Day Student Proctor; Jazz Orchestra Saxophone Player; School Newspaper Chief Writer; Peer Tutor; Community Service Club Member; Hip Hop Club Member; Chess Club Member; Jazz Club Member; PIDC (Politically Incorrect Debate Club) Member.
Review

Description

Colby College

To me what makes Middlesex such a special place is the strong sense of community. With a small student-to-faculty ratio, you get to work closely with each teacher and develop relationships that often extend beyond. . .

Brown University

The two primary aspects that I believe differentiate Middlesex (MX) from other independent schools are its class schedule and its student body composition. MX has a six day class schedule; every week, students have. . .

Princeton University

Middlesex sets its self apart from other schools through its tight-knit community and its passionate, caring faculty members. The faculty members here are more than teachers or mentors; they are friends and family. They are. . .

Cornell University

The first unique aspect of Middlesex that comes to mind is our plaque tradition. It is and always has been a graduation requirement to carve a plaque and every single one is hung up. . .

Harvard College

An aspect of Middlesex that truly sets it apart from other boarding schools is the strong relationships formed between the students and the faculty. Middlesex, probably by design, has it so that an individual can. . .

Show more reviews

(17

reviews)
May 10, 2018
The ideas and suggestions offered here are aimed at the small to medium-sized schools which have limited marketing resources.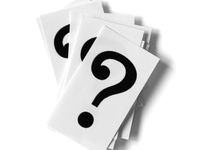 May 09, 2018
Inevitably at some point while you are looking at boarding schools, your child will ask what it's like living at boarding school. Here are some answers to those questions.
May 03, 2018
The quality of a summer camp depends very much on the quality and experience of the folks running it. When you select a summer program run by a boarding school, you are getting a program with experienced, well-organized professionals at the helm. More here.