Delphian School - Review #11
Reflections and Advice:
1.) What do you think makes your school unique relative to other boarding schools?
The school has a special educational system, which I really like. In this school, I learn not only knowledge but also an ability: I am able to learn new things by myself. I became more responsible for myself after I came to here. We have mandatory volunteer work, which connects everyone together and makes us more responsible.
2.) What was the best thing that happened to you in boarding school?
Four years ago, when I just came here, I was shy and scared. Now I am able to lead other people and create many new ideas for my school. At the same time I learned many new sports and made many new friends here. It was an incredible experience to come to Delphi!
3.) What might you have done differently during your boarding school experience?
I would like to get on the Student Council earlier and do more things for school.
4.) What did you like most about your school?
People in my school are friendly and kind. They are always willing to help each other. I'm so glad that I chose this school as my high school!
5.) Do you have any final words of wisdom for visiting or incoming students to your school?
We just got a new rec-room and little theater!! Check it out!
Academics:
1.) Describe the academics at your school - what did you like most about it?
Before I came to this school, I couldn't imagine that how can people learn things by themselves; after I came here, I understood it. I learned many new subjects by myself, which helped me become more confident, for I realized I was capable to do things by myself. At the same time, I was able to apply the things that I learned, for in each subject, we had many drills or practices which made sure we can apply the knowledge.
Athletics:
1.) Describe the athletics at your school - what did you like most about it?
In our school, you will never need to worry about how to play a new sport. The coaches and teammates always welcome you and support you. Even though you make mistakes during games, they never scout you. They will help you find out the mistakes and encourage to do it better next time. I improved my skills so much, and I really appreciate my coaches and teammates. At the same time, I started learning how to lead a group, which was challenging and exciting,
Art, Music, and Theatre:
1.) Describe the arts program at your school - what did you like most about it?
Our Visual Arts, Music, and Theatre program are always strong. In each program, students are able to build strong bases for their futures. I joined Varsity Choir and Jazz Choir, which were all so much fun. We learned many great songs, even though they were not even English, and I improved a lot on my singing. It was a great experience to join the group.
Extracurricular Opportunities:
1.) Describe the extracurriculars offered at your school - what did you like most about it?
We have different kinds of voluntary works, and they can make you more responsible.
Dorm Life:
1.) Describe the dorm life in your school - what did you like most about it?
Dorm is an indispensable element in the school. Dorm seemed my home. Our dorm mates were like my siblings. We took care of each other, and we played together. It was so much fun.
Dining:
1.) Describe the dining arrangements at your school.
We have many different dishes for every meal. Even though you might be allergic to some food, you still have many other choices. We have salad bar, different kinds of juice, milk, etc. When you don't want eat "food," you can make sandwiches!
Social and Town Life:
1.) Describe the school's town and surrounding area.
There are several good restaurants near our school!! I always go there when I go out.
2.) Describe the social life at your school - what did you like most about it?
People here are easy-going and friendly. It's easy to make friends here!
The fact that we study for real world application rather than just trying to spit things back out on an exam. This makes the education 10 times more valuable than any other school I have. . .
Here at the Delphian School, all the exams are done one-on-one, where the examiner will ensure that all the student's questions regarding the subject they just studied are solved and answered to satisfaction.The Delphian. . .
One aspect that makes Delphian unique is that you actually gain the ability to apply the subjects you learn. Many times kids learn about math or science and how to apply it for that unit. . .
Show more reviews (

20 reviews

)
Preventing Teen Suicide
Teen suicide is the 3rd largest killer of young adults between the ages of 15-24. You and I can prevent it.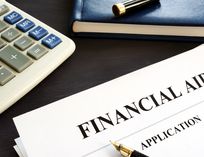 Free Boarding Schools
Thinking about sending your child to boarding school but are concerned that you can't afford it? Here are several free boarding schools as well as several schools that offer tuition-free educations for students from qualified families.
Is Your Skill Set Still On Release 3.0?
If you've been teaching for a while, and find yourself looking for a new position, an updated skill set will help make you competitive in today's job market.